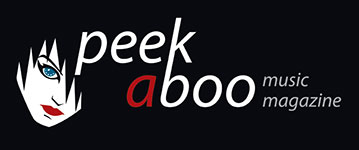 like this news item
---
---
WAGONMAN releases new album:
"Wagonman Met Blaastaal Again" is the next new cassette tape & digital release from Wagonman with writer, poet and artist Bert "Blaastaal" Lezy.
Just as their former release "Wagonman Meets Blaastaal", also this time everything is recorded live during a "Blaastaal" session at Radio Centraal on 1st March 2017.(Antwerp, Belgium)
The ultimate symbiosis of experimental electro, noise collision and texts (Dutch language lessons, old tv series conversations, cooking poetry, etc....)
With tracks such as "Beste Burgemeester" and "Kut Peeters" the magic of Flemish news snippets becomes the most clever and humorous way of criticising politics today.
Absurd sound collages with samples, text, electronics, dark wave style and unbridled madness!
mixed & mastered by Luc W & Peter DB
sleeve & cassette design by Bert Lezy
video by Curck Curtis
cassette tape release (limited to 80 copies): Wagonmaniac records
digital release: Kinky Star records (release 01/09/2017)
"Kabouterleesplankje" is the first track and single from the album.
videoclip "Kabouterleesplankje" on youtube
Album "Wagonman Met Blaastaal Again" in streaming on Soundcloud
https://soundcloud.com/wagonman/sets/wagonman-met-blaastaal-again-1
Website
---
Wagonman Met Blaastaal Again' is de volgende nieuwste cassette tape & digitale release van Wagonman met schrijver, dichter en schilder Bert 'Blaastaal' Lezy.
Net zoals hun vorige release 'Wagonman Meets Blaastaal', werd ook deze keer alles live opgenomen tijdens een 'Blaastaal' sessie op Radio Centraal op 1 maart 2017. (Antwerpen, België)
De ultieme symbiose van experimentele electro, geluidscollages en tekst (Nederlandse taal lessen, oude tv series, gesprekken, keukenpoëzie, enz...)
Met tracks als 'Beste Burgemeester' en 'Kut Peeters' komt men via de magie van het sprokkelen van stukjes nieuws tot de meest slimme en humoristische manier om de huidige politiek te bekritiseren.
30 minuten absurde geluidscollages met samples, tekst, electronics, dark wave style en ongebreidelde gekheid!
mixed & mastered door Luc W & Peter DB
sleeve & cassette design door Bert Lezy
video door Curck Curtis
cassette tape release (80 copies limited): Wagonmaniac records
digitale release: Kinky Star records (release 01/09/2017)
Album 'Wagonman Met Blaastaal Again' in streaming on Soundcloud
https://soundcloud.com/wagonman/sets/wagonman-met-blaastaal-again-1
Website
Kabouterleesplankje' is de eerste track van het album en tevens single videoclip 'Kabouterleesplankje' on youtube