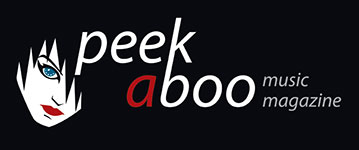 like this news item
---
---
The legendary industrial music label Wax Trax! Records schedules southern California pop-up shop and artist Q&A fall of 2017 in conjunction with the upcoming Wax Trax! documentary.
(Chicago) August 18, 2017. Today, Wax Trax! Records announces a special artist Q&A discussion exploring the independent record store and label documented in the upcoming film, INDUSTRIAL ACCIDENT: The Story of Wax Trax! Records. The one day event will be held at Hollywood's Montalbán Theater on Thursday, November 9, 2017 and will examine the Chicago record store and label that gained notoriety throughout the 1980s and 1990s. Wax Trax! Records' roster originally included influential bands such as Laibach, Front Line Assembly, COIL and KMFDM, helping create the music genre now commonly referred to as "Industrial".
The Hollywood event will feature key artists from past Wax Trax! bands Front 242, Ministry, My Life With The Thrill Kill Kult and The Revolting Cocks discussing the long anticipated Wax Trax! documentary as well as their early days on the label. A special pop-up shop will also open in the theater offering original vinyl pressings, collectables and memorabilia from the Wax Trax! archives. Tickets to the event will include a limited Wax Trax! documentary poster, not commercially available.
As a special bonus, a test screening of INDUSTRIAL ACCIDENT: The Story of Wax Trax! Records will be played immediately before the artist discussion. One FREE ticket to the private test screening will be available with admission to the Wax Trax! panel and Q&A. Limited VIP tickets are also available for special artist access and event premiums.
Tickets are available now at www.waxtraxfilms.com