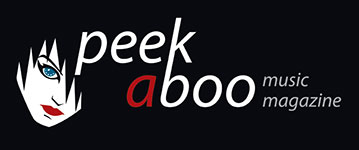 like this news item
---
3DFLY, featuring Dirk Da Davo (The Neon Judgement/Neon Electronics) releases EP!
16th of February 2018, 13:22
---
3DFLY is a one-off project of Dirk Da Davo (known from his New Wave past with The Neon Judgement) and Make Makena, who shared productions and stages with, amongst others, The The, Screaming Trees, Bootsy Collins and many more. They met a few years ago, there was a spark and they decided that when the right time came they would start a musical adventure together... and the time came. They decided to call their project "3DFLY".
3DFLY fuses groovy basslines with stunning beats and rebellious lyrics that are not pulling any punches. Keep an eye on 3DFLY!
A remarkable meeting of two musicians.
Release date: 12th February 2018
3DFLY EP (Tracklist)
1. Avalanche
2. How Much More
3. Money Back
4. Madness
Below you can watch the video of Avalanche!