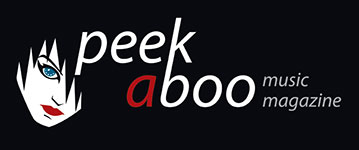 like this news item
---
And Also The Trees to release compilation album 'Untangled' - An Introduction to
15th of March 2018, 17:24
---
It is early 1981 when The Cure places an advertisement in the Melody Maker: 'support act wanted'. Hundreds of demos pop up on the doormats of Robert Smith and bandmates but there is only one that really impresses them. It's the tape of a post-punk band that started only two years ago: And Also The Trees. Four English teenagers from a tiny village near Birmingham, who never thought a moment about fame at that time. Still, it happens anyway: during the day the Simon brothers and Justin Jones are sitting at their school desks, in the evening they play with their band in venues if front of hundreds of people. Robert Smith is so charmed by the brothers' band he decides to produce their first demo tape, while The Cure colleague Lol Tolhurst later produced their debut album.
So far so good for And Also The Trees. A tour follows and the young band receives a lot of acclaim in France and Germany. Especially when their sound slowly changes from a typical new wave to a much more refined sound, based on their surroundings - the English countryside. Even when they continued to produce great albums, it doesn't bring them the same star status of their contemporaries and friends The Cure. A conscious choice of the band, who find it more important to reinvent themselves with each album.
It does bring the band a real cult status in France, Germany and Japan where they sell-out venues such as the Paris Bataclan with ease. A status that, like the band itself, has been going on for several decades but they were never able to establish themselves in the Netherlands … until today! Their brand new compilation album Untangled, with seventeen handpicked songs by the band from a 39-year career, appears on 16th March 2018 on the Rotterdam-Based Indie label Gentlemen Recordings.
On this special compilation album you will find the best of 39 years of And Also The Trees, or of 13 studio albums and dozens of EPs. While listening you can hear the many transformations that the band went through, without breaking any style. Never heard of this band? No problem: Untangled will be released especially for the fans (and curious little ones) in the Netherlands and Flanders and is the ideal 'step-in'.
You want to see And Also The Trees live? Then you are in luck because for the first time in a long time they'll play in the Netherlands again at Wavefest III, at De Baroeg, Rotterdam.
---
Verzamelalbum And Also The Trees 'Untangled' verschijnt 16 maart 2018 op Gentlemen Recordings
Het is begin 1981 als The Cure een advertentie in de Melody Maker plaatst: 'support act gezocht'. Honderden demo's belanden op de deurmatten van Robert Smith en de zijnen, maar er is maar eentje die écht indruk maakt. Die van een pas twee jaar geleden begonnen post-punkband: And Also The Trees. Vier Engelse pubers uit een piepklein dorpje in de buurt van Birmingham, die nog geen moment dachten aan roem. Het gebeurt toch: overdag zitten de broers Simon en Justin Jones gewoon op de schoolbanken, 's avonds spelen ze voor zalen met honderden mensen met hun bandje. Robert Smith is zo gecharmeerd van de band van de broertjes dat hij de eerste demotape producet, The Cure collega Lol Tolhurst zal het debuutalbum produceren.
So far so good voor And Also The Trees. Er komt een tour en de jonge band vindt veel bijval in Frankrijk en Duitsland. Zeker wanneer hun sound langzaam verandert van typische new wave naar een veel verfijnder geluid, gebaseerd op hun omgeving – het Engelse platteland. Ze maken prachtige platen, maar het brengt And Also The Trees niet de sterrenstatus van generatiegenoten en vriendjes The Cure. Een bewuste keuze van de band, die het belangrijker vindt om zichzelf met elk album opnieuw uit te vinden.
Het levert de band in onder andere Frankrijk, Duitsland en Japan een cultstatus op en het verkoopt zalen als de Parijse Bataclan met gemak uit. Een status die net als de band zelf al meerdere decennia mee gaat. In Nederland kreeg And Also The Trees geen voet aan de grond in. Tot nu. Het verzamelalbum Untangled, met zeventien door de band zorgvuldig geselecteerde songs uit een al 39 jaar durende carrière, verschijnt op 16 maart 2018 op Gentlemen Recordings.
Op dit bijzondere verzamelalbum vind je het beste van 39 jaar, 13 studioalbums en tientallen EP's And Also The Trees. Je hoort de vele gedaanteverwisselingen die de band onderging, zonder stijlbreuk te plegen. Nog nooit van de band gehoord? Geen probleem: Untangled verschijnt speciaal voor de fans (en nieuwsgierige aagjes) in Nederland en Vlaanderen en is de ideale 'instapper'.

And Also The Trees live zien? Dan heb je geluk, want voor het eerst in lange tijd spelen ze weer in Nederland – in totaal speelde de band maar drie keer in de buurt – en wel op Wavefest III in De Baroeg Rotterdam.