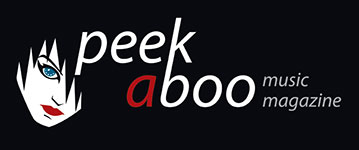 like this news item
---

BodyBeats announces complete and 100% Swedish line-up for International EBM day!
06th of December 2018, 13:18
---
After the success of their very first edition of International EBM day earlier this year, BodyBeats Productions have decided to repeat this feast in 2019. Although their first edition was very international, with acts like Plastic Noise experience (D), Pankow (IT), we chose this time to have a 100% Swedish line-up by inviting some the best EBM/Electro acts Sweden has to offer these days.
As the title already gives away this is the annual day on which EBM fans from all over the world celebrate their beloved music genre, Electronic Body Music! A dark but pounding music style, maybe not so much invented by Belgium's EBM pride, Front 242, but definitely most finely-tuned and exploited by them. Hence the date on which EBM fans over the whole world celebrate International EBM day, 24th of February or >24.2<
However in 2019, as 24th February is a Sunday and most of you need to appear tidy and fresh at work on Monday, BodyBeats Productions decided to start celebrating International EBM day early on Saturday 23.02.
So this is the date to mark in your agenda and to come celebrate International EBM day! And as BodyBeats Productions say themselves: Don't expect Kraftwerk, DAF or the aforementioned pioneers but rather a fine selection of their legacy!
So let us introduce to you this year's 100% Swedish line-up in short!:
WULFBAND are from the Swedish capital Stockholm. Founded in 2014 by a masked duo who sing / shout in German and officially call themselves Sieben & Neun. For reasons that are not our affair, the band prefers to work with an anonymous creative image instead of putting their personal identities forward. As far as the music is concerned, it can be argued that it is inspired by the early post-punk DAF and when you feel the urge to comment on their German pronunciation, know well that these gentlemen are quite capable of inflicting serious damage... whether or not auditory... Wulfband describe their music as "Gewalt-Tanz und Angriffe gegen Alles"
ALVAR does not need an introduction to the regular BodyBeats followers, as they performed twice already for them in 2017. The first time they played the Dark Demons night (Antwerp) where they overwhelmed friend and foe, claiming their well deserved opening spot at BIMFEST 2017. At BIMFEST they also caught the crowd's attention with ease. According to some, their music is situated between dark, sometimes lingering, dark electronics and sometimes pounding EBM. Connoisseurs even claim their music to be reminiscent of early releases of the cult label Cold Meat Industy.
NO SLEEP BY THE MACHINE stands for energetic and pumping live performances, so no wonder they have also played BIMFEST before, in 2013. Their music is rather like an uncompromising complaint against injustice and fight for more freedom in our society. Now, after several years of inactivity, the band is back and is working hard on a new album. In the meantime you can still discover their pretty fantastic previous albums Close, Quadrilateral and Splice on their Bandcamp.
SEVERE ILLUSION was founded in 2000 by Fredrik Djurfeldt and Ulf Lundblad and have released five albums, an EP and more since. It's clear this band is also popular outside their home country, as proven by the impressive list of the band's outbound performances over the years... Germany, Russia, Chile, Hungary, Ukraine, Slovenia, Poland, Czech Republic, UK, Uruguay, Brazil, Canada and Denmark... and now for the second time in Belgium! Their mix of dark harsh electro with EBM influences draws many to the dance floor.

DJ BORG
Of course, this EBM feast would not be complete without a pounding after party by Bodybeats resident DJ BORG.
FACEBOOK
DJ BORG
23.2 INTERNATIONAL EBM DAY @ De Casino, St-Niklaas, B (Tickets, media & Info)
Check in on Facebook HERE!
---
Na het succes van de allereerste editie van de Internationale EBM-dag, besloot BodyBeats Productions dit event te herhalenin 2019. Hoewel de eerste editie heel internationaal was, met groepen als Plastic Noise Experience (D), Pankow (T), kozen we deze keer voor een 100% Zweedse line-up door enkele van de beste EBM/electro acts uit te nodigen die Zweden vandaag de dag rijk is.
Zoals de titel al aangeeft, is dit de dag waarop BodyBeats en vele andere liefhebbers van elektronische muziek één van hun geliefde muziekgenres eren en vieren, Electronic Body Music of kortweg EBM, een eerder donkere maar uiterst dansbare en beukende muziekstijl. Al was onze nationale trots FRONT 242 misschien niet helemaal de uitvinder van EBM, toch is het genre zonder twijfel door hen gefinteuned en hebben ze ervoor gezorgd dat EBM wereldwijd bekend en gesmaakt werd. Vandaar ook de datum waarop fans over de hele wereld 24 februari (24.2) uitgeroepen hebben tot Nationale EBM-dag. Omdat in 2019 24 februari op een zondag valt en iedereen op maandag fris en monter op het werk verwacht wordt, besloor BodyBeats Productions wat vroeger te starten met de festiviteiten, op 23 februari.

Verwacht op dit event geen Kraftwerk, DAF of de eerder genoemde pioniers maar een mooie selectie van hun nakomelingen!
Laat ons de 100% Zweedse line-up van 2019 kort voorstellen:
WULFBAND is afkomstig uit de Zweedse hoofdstad Stockholm en werd opgericht in 2014 door een gemaskerd duo dat in het Duits zingt / schreeuwt en zichzelf officieel Sieben & Neun noemt. Om redenen die onze zaken niet zijn, wil de band liever met een anoniem creatief imago werken eerder dan hun persoonlijke identiteit voorop te stellen. Wat de muziek betreft, kan men stellen dat die is geïnspireerd door de vroege postpunk DAF, en moest u eraan denken commentaar te geven op hun mischien niet altijd perfecte Duitse uitspraak, weet dan goed dat deze heren behoorlijk in staat zijn om ernstige schade aan te richten... Al dan niet auditief... Zelf beschrijven ze hun muziek als "Gewalt-Tanz und Angriffe gegen Alles"
ALVAR heeft voor de vaste BodyBeats aanhangers geen introductie meer nodig want deze Zweden traden in 2017 al twee maal voor BodyBeats op. De eerste keer op de preselectie Dark Demons (Antwerpen) waar ze vriend en vijand overdonderden en zo hun wel verdiende plaatsje op BIMFES 2017 opeisten. Ook op BIMFEST wisten zij als opener met gemak de aandacht van het publiek op te eisen. Hun muziek situeert zich volgens sommigen tussen donkere soms slepende donkere elektronica en beukende EBM. Kenners beweren zelfs dat hun muziek aan de vroege releases van het cult label Cold Meat Industrial doet denken.
NO SLEEP BY THE MACHINE staat garant voor een energieke pompende live-performance en stond om die redenen al in 2013 op BIMFEST. Hun muziek is eerder een compromisloos betoog tegen onrecht en voor meer vrijheid in onze samenleving. Na enkele jaren inactiviteit is de band nu weer terug en wordt er hard gewerkt aan een nieuw album. Ondertussen kan u wel al eens de lichtjes fantastische voorgaande albums Close, Quadrilateral, Splice gaan ontdekken op hun bandcamp.
SEVERE ILLUSION werd in 2000 opgericht door Fredrik Djurfeldt en Ulf Lundblad en bracht ondertussen vijf albums, een EP en meer uit. Dat deze band ook graag gezien is buiten hun thuisland Zweden bewijst het palmares van buitenlandse optredens van de band door de jaren heen. Zo stond Severe Illusion al op het podium in Duitsland, Rusland, Chili, Hongarije, Oekraïne, Slovenië, Polen, Tjechië, UK, Uruguay, Brazilië, Canada en Denemarken en nu voor tweede maal in België! Hun mix van donkere electro met EBM invloeden doet menige dansvloeren vollopen.

DJ BORG
Natuurlijk zou dit feestje niet compleet zijn zonder een afterparty met beukende beats en waves gedraaid door resident DJ BORG.
Tickets, media & Info:
23.2 INTERNATIONAL EBM DAY @ De Casino, St-Niklaas, B

Check in on Facebook HERE!