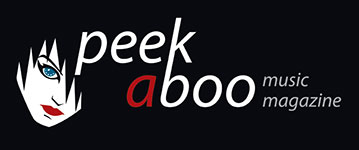 like this news item
---
---
After BodyBeats released their first BIMFEST name last month, Swedish Minimal/Wave/Electro revelation AGENT SIDE GRINDER, they announced their second name today. Another Swedish artist but not the least! COVENANT!
Covenant's 9th studio album, 'The Blinding Dark', was released in November 2016 and showed a remarkable development in style, something that Covenant definitely wanted to do with this album and not least because of the subject that they dealt with on this album. With this release, this Swedish / German outfit has probably released their artistically most ambitious album so far. As many music lovers and critics agreed, this album was perhaps also their most obscure and moody album since their first two albums Dreams Of A Cryotank (1994) and Sequencer (1996).
After their successful 'The Blinding Dark Tour' passage in 2017, it was more than logical BodyBeats asked Covenant if they would be up for the idea of presenting their first two vintage gem albums to the BIMFEST audience. Being great admirers and supporters of BIMFEST frontman, Eskil Simonsson, and his companions immediately agreed and started working on it. Of course, besides these lovely vintage songs, they will also play some of their most famous clubsongs to please their fans!
---
Nadat BodyBeats vorige maand uitpakte hun eerste naam voor BIMFEST, de Zweedse Minimal/Wave/Electro revelatie AGENT SIDE GRINDER, maakten ze vandaag hun tweede naam bekend. Alweer een Zweedse artiest en zeker niet de minste! COVENANT (SE)!
Covenants 9de studioalbum, 'The Blinding Dark', werd uitgebracht in november 2016 en toonde een opmerkelijke ontwikkeling in stijl, iets dat Covenant beslist wilde doen met dit album - niet in minst omwille van het onderwerp dat ze op deze plaat behandelden. Met deze release heeft de Zweeds / Duitse groep op artistiek gebied misschien wel hun meest ambitieuze album tot nu toe uitgebracht. Menig muziekliefhebber en recensent waren het erover eens dat dit album misschien wel hun meest duistere en stemmingsvolle album is sinds hun eerste twee albums Dreams Of A Cryotank (1994) en Sequencer (1996).

Het was dan ook een logisch gevolg dat BodyBeats, na de succesvolle The Blinding Dark Tour passage in 2017, Covenant vroeg om die vintage pareltjes van hun eerste twee albums eens te komen presenteren aan het BIMFEST publiek. Als grote bewonderaars van BIMFEST gingen frontman Eskil Simonsson en zijn kompanen meteen akkoord en aan het werk. Natuurlijk zullen zij naast deze vintage songs ook hun meest bekende hits spelen voor hun fans.