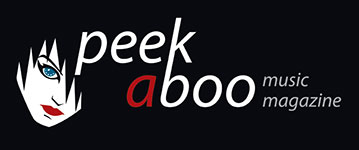 like this news item
---
---
The elder-statement of Goth, Bauhaus released "In The Flat Field" thirty-eight years ago this month, the echoes of this masterpiece still vibrates through modern-music.

This was the punk death-bell soaked in screeches of feedback and vocals scattered in doom and angst, the zero-hour for goth as a genre. The collision of art-experimental and the glam of the 1970s sunk with the darkness of the mind created the big-bang, Bauhaus wove it altogether to create theatrics in the sound, atmospheric and tense, they were the real-McCoy in a world of pretenders.

"In The Flat Field" arrived almost fully formed, for a debut it was a well-realized piece of work, "Double Dare" acts as the perfect entrance to their world or into ours. Feedback screeches and descending, menacing guitar-riffs herald their arrival, Pete Murphys vocals are astonishing coming directly from the abyss itself.

The title-track takes things to another level, more Bowiesque and rock-orientated, still it is drenched in a weird-collage of feedback squeals, whereas "A God In An Alcove" is a surrealist terrifying journey, slower paced for that maximum impact.

The interspersed electronic sounds of "The Spy In The Cab" creates a minimalist background for Murphy to paint his pictures of despair, the noise-generated guitar of Daniel Ash is eerie at best, using the instrument as a machine and not in the conventional sense.

David J gives a hypnotic bass-riff, funky at times to the proceedings, a perfect base for Ash to perform his guitar-acrobatics of doom, thirty-eight years later "In The Flat Field" still stands as a masterwork of terrifying art.
"A gut pull drag on me
Into the chasm gaping we
Mirrors multy reflecting this
Between spunk stained sheet
And odorous whim".

Tracklist:

1. "Double Dare"
2. "In the Flat Field"
3. "A God in an Alcove"
4. "Dive"
5. "The Spy in the Cab"
1. "Small Talk Stinks"
2. "St. Vitus Dance"
3. "Stigmata Martyr"
4. "Nerves"