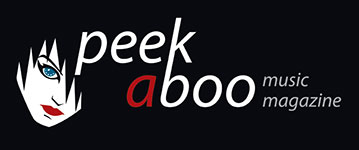 like this news item
---
---
The three "Dance or Die" musicians Wagner, Falgalas and Chris L. continue their story with their new project "Darkness on Demand". Enjoy their very first official video for the EP "City of the Dreamers" below!
In their traditional music development they combine old-school EBM with dancefloor-grooves and catchy melodies.
The first single "City of the Dreamers" is a modern Utopia, a vision of a better future of art and creativity that leads to a new hope opened to a better life….a life avoid of hate, war and corruption.
The EP contains 6 exclusive and unreleased non-album-tracks:
First of all the dancefloor-remix of the title track "City of the Dreamers" followed by a wonderful remix of the album track "Body Bleed" by Kunstwerk which describes a travel into an android future. In addition one will find four more unreleased tracks.

The debut album "Post Stone Age Technology" will be released on 23.02.2018.
DARKNESS ON DEMAND - – City of the Dreamers (EP) - Tracklist
01 City of the Dreamers (DoD Mix)
02 Body Bleed (Kunstwerk Remix)
03 Fracking all the Rules
04 The Fire is not out
05 We take Revenge
06 Wir stürmen heut das Parlament
07 City of the Dreamers (Album Version)
Facebook