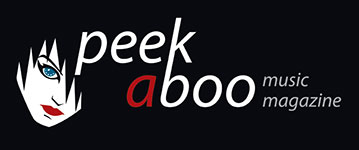 like this news item
---
---
Dead High Wire release their debut single 'Pray For Us': an absurd, politically critical meta-pamphlet in considerably bad times, on 1st September, as the first single from the debut album with the same title. The full album will be released later this Autumn.
On this debut, Pray For Us, the gentlemen of the Antwerp-Malines Post-Punk band Dead High Wire sound more savage and raw than ever before.
This time they are entirely responsible for the idiosyncratic sound by themselves. # tapedeck, # DIY, # chorus-on-everything...
The recordings and mixing of the album happened at an undisclosed location in Antwerp with an Otari tape recorder and kilometres of tape.
Pray For Us is the lead single of the eponymous debut album. The trio shoots from the hip: "Wasting all those years, facing all those fears, wasting all my time, convicting all these crimes".
Darkish, maybe, but in the video Ruben, Sacha and Thijs show their true nature. Because this song - and by extension the whole album - is a 'meta-pamphlet' with a big wink to everything that is human and how man rather awkwardly tries to transcend his earthly limitations. And... that's okay. # ornot.
You can find the single online from 1st September (iTunes, Spotify...). The release of the debut album will later be available online and on vinyl.
---
Dead High Wire releases eerste single!
Pray For Us: absurd meta-pamflet in redelijke kuttijden
Dead High Wire lost op 1 september Pray For Us, de eerste single van het gelijknamige debuutalbum. De langspeler komt er later dit najaar.
Op hun debuut, Pray For Us, klinken de heren van de Antwerps-Mechelse postpunkband Dead High Wire snediger en rauwer dan ooit.
Voor de eigenzinnige sound zijn ze deze keer trouwens helemaal zelf verantwoordelijk. # tapedeck, # diy, # chorus-on-everything... Opnames en mix van het album gebeurden op een undisclosed location in Antwerpen met een Otari-bandopnemer en kilometers tape.
Pray For Us is de lead single van het gelijknamige
debuutalbum. Het trio valt met de deur in huis. "Wasting all those years, facing all those fears, wasting all my time, convicting all these crimes".
Donker, mja, maar in de videoclip tonen Ruben, Sacha en Thijs hun ware aard. Want deze song – en bij uitbreiding de hele plaat – is een 'metapamflet' met een vette knipoog naar alles wat menselijk is en hoe de mens nogal onhandig zijn aardse beperkingen probeert te overstijgen. En... dat dat best ok is. # ofwelofni.
De single vind je vanaf 1 september online (iTunes, Spotify...). De release van het debuutalbum volgt later dit najaar. Het album is dan online en op vinyl verkrijgbaar.