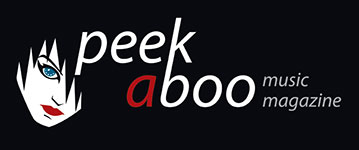 like this news item
---
---
A Synthpunk trio with a reputation for energetic live shows and a love for catchy adrenaline pop, hard synths and an attitude (with a self-conscious sense of humor). Hatchling proves that you do not need guitars to break down.
About 'Holly'
Both a homage to science fiction B movies and a study on emotional dissociation and freedom of choice; 'Holly' is catchy, up-tempo synthpunk at its best.
---
Synthpunk trio met een reputatie voor energieke live-shows en een voorliefde voor catchy adrenaline-pop, harde synths en een attitude (mét een zelfbewust gevoel voor humor). Hatchling bewijst dat je geen gitaren nodig hebt om de boel af te breken.
Over 'Holly'
Zowel een hommage aan science-fiction B-films als een studie over emotionele dissociatie en keuzevrijheid; 'Holly' is catchy, uptempo synthpunk op zijn best.