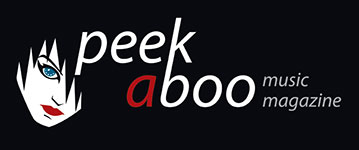 like this news item
---
Last chance to watch 'Locating Silver Lake': Eric Bilitch's movie celebrates Texas premiere at the Lone Star Film Festival this weekend!
08th of November 2018, 17:18
---
Maybe it sounds like the classical story of growing up: College-graduate Daniel (Josh Peck) gets dumped by his girlfriend and moves to Los Angeles to find his place there as a writer. Daniel meets Seth (Finn Wittrock), the flamboyant leader of a motley group of friends - one of them Daniel's old friend Ella (Zelda Williams). Feeling all lost in life, Daniel gets involved with Seth, who seems to have the answers to all his questions.
But what's really behind these glittery friendships? What role does Daniel's landlord José (Amaury Nolasco) play, why did Mack (Robbie Kay) leave the group in a mad rush and what motivates Ella's sister Talya (Aubrey Peeples) to stand up for Daniel?
Locating Silver Lake is a movie full of turnarounds - nothing is what it seems to be at first sight. Or maybe it is? You may need a reflection period to look behind the scenes and realise the story within the story - but as soon as you see the light the film is more than a run-of-the-mill coming-of-age movie! It comes up with an outstanding cast, most notably Finn Wittrock's performance. Like no other Wittrock manages to breathe a soul into Seth's controversial key character.
The cast includes Josh Peck, Finn Wittrock, Aubrey Peeples, Amaury Nolasco, Valerie Cruz, Zelda Williams, Robbie Kay, Dan Lauria and many more.
Locating Silver Lake will have its Texas premiere at the Lone Star Film Festival in Fort Worth on Saturday, November 10, 2018. It is scheduled at 10.30 a.m, followed by a Q&A with writer and director Eric Bilitch. https://www.lonestarfilmfestival.com/competition-features
It's definitely a must-watch for all indie movie supporters!
Interview with writer / director Eric Bilitch: http://www.peek-a-boo-magazine.be/en/interviews/eric-bilitch-2018/