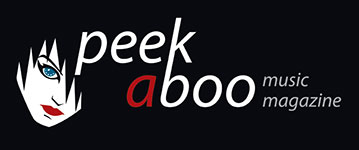 like this news item
---

---
Today, forty-seven years ago the late David Bowie released his first masterwork, Hunky Dory.

"Look out, you rock & rollers."

Following on from the garage-rock of "The Man Who Sold The World" the formula was now in place for Bowie to push the boundaries that bit further and make the world sit up and take notice, his travels to America had inspired the writing of his first masterpiece, the culture and the music soaked into his songs, from the Velvet Underground to Bob Dylan and Andy Warhol, all would play a role in the dynamic of David Bowie's creativity.

From the infectious opener "Changes", an instant pop-classic with the catchy chorus which would foretell Bowie's career, the path he would take and the warning to the music world of his arrival.

"Oh! You Pretty Things", this was "Starman" part-one, the full lineup of the Spiders coming into their own for the first time with the aid of Rick Wakeman on piano.
As "Life On Mars?" became the pivotal Bowie track of the day, the transcendent chorus, the uplifting piano working in partnership with the guitar solos, images of America and childhood dreams:
"It's on America's tortured brow
That Mickey Mouse has grown up a cow
Now the workers have struck for fame
'Cause Lennon's on sale again".

On "Quicksand" he went shoulder to shoulder with the songwriting greats of the day in this tale which dealt with the occult, the Second World War and most surprisingly Aleister Crowley and The Golden Dawn. Bowie was at his darkest, pulling images and characters from the abyss and casting them in his latest play;
"I'm the twisted name on Garbo's eyes,Living proof of Churchill's lies, I'm destiny. I'm torn between the light and dark, Where others see their targets, divine symmetry"

The driving acoustic guitar of "Andy Warhol", a psychedelic-ballad, an ode to art and it's creator, though being able to sum up Bob Dylan in one line is an accomplishment all of its own, in his tribute to the folk-troubadour Bowie nailed it perfectly on "Song For Dylan";
"With a voice like sand and glue"

"Queen Bitch", was the template for the following albums, Bowie on acoustic guitar, Ronson tearing up a riff similar to The Velvet Underground's "Sweet Jane", the melodic bass-run by Trevor Bolder and Mick Woodmansey hammering out the drums, Bowie went at a sonic pace into area of a Glam-Rock.

The sinister folk of "The Bewlay Brothers", a nightmare which would have fit in on the "The Man Who Sold The World", the schizophrenic lyrics are terrifying, closing the album in a weirdness, to leave fans and critics warped;
"With our backs on the arch
And if the Devil may be here
But he can't sing about that
Oh, and we were gone".

The songs were refined so well the album only took two-weeks to record at Trident Studios, he always worked at a frantic speed, creating the cabaret melodrama set the course for his career, his partnership with The Spiders and a world ready for the name Bowie.
A year later the glamrock-alien Ziggy Stardust would land to earth, taking the guitar driven elements of 'Hunky Dory' and releasing an album which would change music forever.

Tracklist:
01 "Changes"
02 "Oh! You Pretty Things"
03 "Eight Line Poem"
04 "Life on Mars?"
05 "Kooks"
06 "Quicksand"
07 "Fill Your Heart"
08 "Andy Warhol"
09 "Song for Bob Dylan"
10 "Queen Bitch"
11 "The Bewlay Brothers"
Kevin Burke Dec18