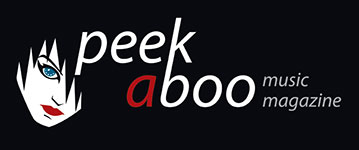 like this news item
---
---
Electronic pop / dark synth band Huminoida's second full-length album is released in April as digital, CD and LP+CD formats. The Grey Area offers nine tracks of human emotions from the dark end of the scale. Melancholic synthpop, angsty new wave and harrowing beauty form the musical background for direct, unpretentious lyrics.
"This wasn't an easy album for me to make. The last three years haven't been exactly euphoric in my life or in the world in general and the anxiety of the times has affected the lyrics and overall mood of the tracks. There's no science fiction or surrealism this time, the themes on this album are very much of this world, this reality. That is one of the reasons why I decided to call it The Grey Area" explains K-K-, the sole member of Huminoida.
"The Grey Area" is an appropriate name also because musically it's kind of an oddball. It's not nice or "pleasant" album, and it disregard of trends and the genre-defying quality makes it difficult to pin down. To file it under "synthpop" may be a bit misleading. There are the melancholic electropop songs but also new-wave influenced and heavier lyric-driven tracks as well as the moody, beautiful tunes. It's diverse but I think a strong collection of songs."
CD with large 20 x 20cm booklet - Release date 6th of April
Vinyl+CD with booklet - Release date 20th of April
---
Electronic pop/dark synth band Huminoida's tweede full album wordt in april uitgebracht als digitale, CD- en LP + CD-formaten. "The Grey Area" biedt 9 tracks van menselijke emoties vanaf het donkere einde van de schaal. Melancholische synthpop, angstige new wave en schrijnende schoonheid vormen de muzikale achtergrond voor directe, pretentieloze teksten.
"Dit was geen makkelijk album om te maken, de laatste drie jaren zijn niet echt euforisch geweest in mijn leven of in de wereld in het algemeen, en de angst van de tijd heeft de tekst en algemene stemming van de nummers beïnvloed. Er is deze keer geen sciencefiction of surrealisme, de thema's op dit album zijn heel veel van deze wereld, deze realiteit. Dat is een van de redenen waarom ik besloot het "The Grey Area" te noemen ", legt K-K- uit, het enige lid van Huminoida.
"The Grey Area" is ook een toepasselijke naam omdat het muzikaal nogal vreemd is. Het is geen leuk of "aangenaam" album, en het negeren van trends en de kwaliteit die het genre tart, maakt het moeilijk vast te spelden. Dat het album wordt geklasseerd onder "synthpop" kan een beetje misleidend zijn. Er zijn de melancholische elektropop songs, maar ook beïnvloed door new wave en zwaardere door lyric aangedreven nummers, evenals de humeurige mooie deuntjes.
CD met groot 20 x 20 cm boekje - Release datum 6 april
Vinyl + CD met boekje - Releasedatum 20 april