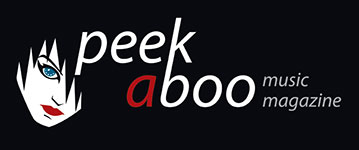 like this news item
---
---
SLOVENSKA TELEVIZA are a minimal electronics duo from Valladolid and Barcelona. Wladyslaw Trejo and Lunademayo stay close to coldwave then expand to avant-garde and experimental approaches. In a permanent exploration to achieve a proposal that is both strange and fascinating, our commitment extends beyond the musical to other artistic disciplines that allow not only to complement but also to create a more complex and coherent work.
SLOVENSKA TELEVIZA is not about doing things in the usual way, they go against any commercial criteria and choose an instrumental song. This one is titled the same as the band's name, 'SLOVENSKA TELEVIZA', since it's the one that best collects the spirit of the project, a study on nostalgia and that strange melancholy of unknown origin that inhabits everyone and that goes back to the advent of these sensations in very first childhood.
The video-art piece has been produced by YANNET BRIGGILER, illustrator and animation director born in Argentina, although she lives in São Paulo (Brazil), where she works. Yannet Briggiler manages to amplify the mood with such a level of beauty and sensitivity that it even hurts. The animation has a narrative construction by means of ellipses. The viewer who articulates the fragments can create/observe/read/find a plot that connects the scenes. There are also elements that cause a strange impression, because they invite to travel through ambivalent territories. In this sense, montage is based on intuition and the displacement of cognitive patterns by the mechanics of the illusion of the traditional 2D-animation technique.
Enjoy the minimalism!