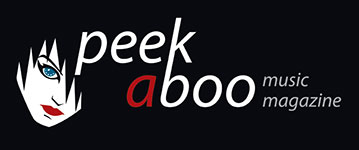 like this news item
---
no:carrier drops 'Lovesong' video, a cover of The Cure hit in collaboration with Mills and Nadia S.
17th of January 2018, 17:19
---
9 January 2018...Los Angeles, CA...no:carrier, the critically-acclaimed electro-pop band known for its collaborations with international artists, has dropped another with Mills and Nadia S.: The Cure's biggest hit, "Lovesong." (Scroll down to warch the video)
Mills, Nadia S., and Chris Wirsig of no:carrier met at a networking event in Los Angeles and bonded over a fondness for dark, dramatic styles of music, so they decided to team up for a cover song reflecting their shared vision. The Cure's goth rock classic, "Lovesong," gets re-imagined in an epic, orchestral/electronic style – haunting, emotive, breathtaking. Capturing the melancholy of the original, it immerses the listener into the sadness and pain of a relationship unrequited or separated.


no:carrier was founded by composer and producer Chris Wirsig in Germany in 1995. The band has released more than fifteen albums and EPs, often featuring unique singers from all over the world. It is a music project in constant evolution, finding its unique sound through inspiration from dark wave, synthpop, acoustic, and electro genres.
Millie Hansen, aka Mills, is a Los Angeles-based songwriter. She is a Grand Prize Winner in The John Lennon International Songwriting Competition (Gospel Category) and was awarded the top prize for songwriting from ArtistMax (a project of producer Ken Caillat). She was chosen for the prestigious Lester Sill Workshop at ASCAP as well as the songwriting workshop with Grammy winner Dan Wilson (co-writer of Adele's "Someone Like You").
Nadia S. is a pop singer/songwriter based in New York. Her distinctive style, marked by haunting melodies, illustrates scenes in musical form by blending orchestral and sound design elements with her lyrics and melodies.