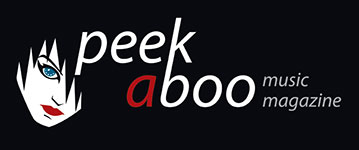 like this news item
---
---
Long have we had to wait for the first band to be announced but now the 3 days line-up is getting filled-in quite quickly. Out Of Line already paid gratitude to all those who already obtained their weekend ticket as they apperently gifted the organisation the best Early Bird Sale since the begining of this festival. Not so obvious as the Out Of Line Weekender is not putting their line-up together the easy way but also relies on open-minded music fans who dare to listen out of the box.
From today on you can buy separate day tickets, so it is time for announcing who plays when: Thursday will rise under the sign of electronic music, that means beats and melodies till the dance shoe is burning. On Friday there will be the Crazy World Of Out Of Line with all its facets and a lot of our young and wild will have a good chance to see their future favourite for the first time. And on Saturday the stage will be ruled by heavy electric guitars that will arrange raspy voices and tortured necks. So you get a good amount of variety in a program that you can only get from the Out Of Line Weekender. Still a few bands are to be announced soon!
The Weekend Tickets are available for 64,90 €, the Day Tickets cost 32,90€.
Thu, 04/APR/2019 Fri, 05/APR/2019 Sat, 06/APR/2019
Kirlian Camera
A Split-Second
Chrom
Priest
The Juggernauts
Any Second
Motor!k
Eskimo Callboy
Hocico
Erdling
Blind Channel
Fear of Domination
Rave The Reqviem
tba
Dark Tranquillity
Die Apokalyptischen Reiter
Evergrey
Bloodred Hourglass
Frosttide
Xenoblight
tba