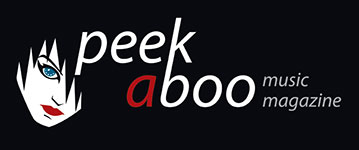 like this news item
---
PROJEKT RECORDS announces the release of BLACK TAPE FOR A BLUE GIRL'S To Touch The Milky Way
06th of November 2018, 13:15
---
Projekt Records announces "To Touch The Milky Way;" the 12th full-length release from Black Tape For a Blue Girl.
Evocative, powerful and melancholic, Black Tape's 12th studio album expands upon their sweeping Art Rock aesthetic. Songwriter and bandleader Sam Rosenthal's electro-acoustic atmospherics and foreboding, engaging lyricism focus the band as they enter their 32nd year with an album encompassing powerful personal and transpersonal themes.
Non-binary porn star Mercy West portrays the androgynous alien traveler in Rosenthal's photography; the booklet contain 10 pages of striking photos the duo shot at locations throughout Oregon. "The photos externalize the feelings of isolation, alienation and longing within the lyrics," Rosenthal says. "Mercy's character is a stark representation of our struggles, lost within a larger self-defined world that work to limit our true nature."
"The seven tracks on To Touch the Milky Way showcase the prominent darkwave act's distinctively ethereal textures and haunting melodic atmospheres, led by the alluring vocals of Danielle Herrera and Michael Plaster. With chilling layers of synths, distant drums and acoustic and electric guitars that evoke the swirling and introspective ambience audiences have come to love from Black Tape for a Blue Girl."
- ReGen Magazine
"Reconnect with and reflect on the larger legacy of Black Tape For A Blue Girl's emotive whirlwind."
- I Die:You Die