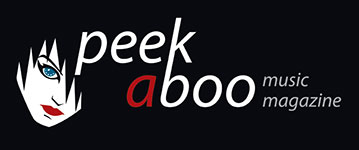 like this news item
---
Ryan Murphy's new show POSE is a trip back to the 1980s - glamorous and electrifying!
18th of June 2018, 17:16
---
Ryan Murphy's new TV show Pose premiered on June 3 on FX.
What can you expect from the mastermind's latest coup, except the fact that the series assembles the largest cast of transgender actors and LGBTQ people in general?
The show is set in New York City in the mid 80s: A city torn between the property boom and homophobia along with the AIDS hysteria.
On the one hand, there's the hidden world of LGBTQ people during this period of time. It's the glamorous world of balls, live contests focusing on fashion, charisma and dancing skills. Here we get to know the transgender characters Blanca (MJ Rodriguez) and Elektra (Dominique Jackson) and the rivalry between their houses as well as fashion designer Pray Tell (Billy Porter).
On the other hand, there's Matt Bromley (James van der Beek) who works in the magnificient Trump Tower together with the hard-working family man Stan Bowes (Evan Peters) who falls in love with the transgender sex worker Angel (Indya Moore). Their relationship is the connecting link between both worlds - the world of success and money in Trump's business empire and the unknown world of the LGBTQ culture back then.
Originally James van der Beek was supposed to play a young version of POTUS Donald Trump. After his election in 2016, the writers decided not to make Trump an actual character of the show. Nevertheless, he is still part of the story. An omnipresent phantom, embodying the real estate developer he used to be in the 80s.
Pose is not only a mirror of society throughout the decade of the 1980s, it's also an indicator of the importance of development in our world and points out the tough road ahead of us! A brilliantly written new part of the Murphy-Verse!
Writers: Ryan Murphy, Brad Falchuk, Steven Canals
Executive Producers: Nina Jacobson, Brad Simpson, Alexis Martin Woodall, Sherry Marsh
Picture: Pose FX