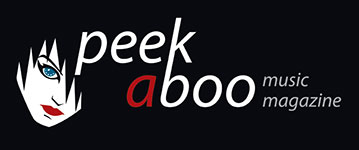 like this news item
---
SID VICIOUS, A Christmas Story | 41-Years Ago The Pistols Deliver Christmas
09th of December 2018, 10:16
---
John Simon Ritchie, a name which will mean very little to people, bring little thought or judgement, however, his stage name or rather nickname does in Sid Vicious.
Immediately there is a violent thought, there are the thoughts of suicide, murder and perhaps a one of pity.
Some of these thoughts, especially the one of him committing a murder may not be fully true, but there is the violence, yes, there was a violent persona especially in his image, his self harm on stage and if you believe Nick Kent the way Sid could swing a bicycle chain.
But that is one view if you see the footage of the Sex Pistols playing a gig in Huddersfield, West Yorkshire, England on Christmas Day 1977 you get a totally different view.

In that year over 30,000 firefighters went on strike across England over unfair pay claims and conditions of work, although they were still answering emergency calls, the army was called in to handle everything else.
That Christmas the children of the firefighters were suffering as a result and so we have the most unlikely of events triggering and one which was going against the grain of the populist idea created by the press of the day.

The Sex Pistols played for the children of the striking firemen on that Christmas Day, now you start to come away with a very different image and idea.
Whereas the survivor footage shows, Sid Vicious dancing and laughing with children and having food fights, all good fun and all natural for a young twenty-year old man.
Seems very implausible that the anti-establishment, anarchists of rage the Sex Pistols could play the part of Santa Claus
,but they did.
What is more significant was, this occasion was the last time The Sex Pistols played in the UK with Sid Vicious, within three-weeks the band had imploded on the first leg of their tour of the United States.

Stories of good nature are not usually associated with Sid Vicious or the Sex Pistols, if there are such stories similar to this they have been buried underneath by the tabloid jewels of hate, but very soon you realise that they were victims of their own image, where the part they were playing took over the person they were and this is very true for young John Simon Ritchie.