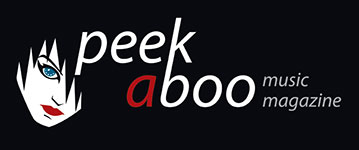 like this news item
---
---
On 20 July 2018 aroumd 21:50 local time, ESA astronaut Alexander Gerst welcomed the legendary electronic band Kraftwerk and 7500 visitors to the Jazz Open Festival on Stuttgart's Schlossplatz – live from the International Space Station, where he will live and work until mid-December 2018. During the call with space, Kraftwerk founding member Ralf Hütter and Alexander played a special duet version of the track Spacelab, for which Alexander had a tablet computer configured with virtual synthesizers on board. (source ESA).
Relive and enjoy this groundbreaking and stunning moment with the video below!
---
Op 20 juli jongstleden, rond 21:50 lokale tijd, heeft ESA astronaut Alexander Gerst de legendarische elektronische groep Kraftwerk en de 7.500 bezoekers van Stuttgarts Jazz Open Festival begroet. Hij deed dit rechtstreeks vanuit het Internationale Space Station, waar hij zal werken en leven tot midden december 2018.
Gedurende deze oproep brachten Kraftwerk stichters Ralf Hütter en Alexander een speciale duetversie van het Kraftwerk nummer Spacelab. Alexander had hiervoor een virtuele synthesizer op zijn tablet geïnstalleerd.
(Brons ESA)
Herbeleef en geniet van deze grensverleggende gebeurtenis met de video hieronder!