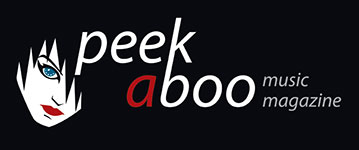 like this news item
---
The Arch release one brand new song every month of 2018! This month their second single 'Alien Ann'!
08th of March 2018, 17:15
---
In 2016, The Arch released Fates, some say one of their best albums so far!
The band played the biggest festivals like M'era Luna, Wfest, Young & Cold festival in Augsburg and headline shows in Paris, London and Cologne. They also joined Skinny Puppy and Clan of Xymox in den Haag and Oberhausen.
"We didn't stop making music". We had so many ideas and songs that we wanted to make a successor for Fates.
In December 2018 we will release a new album with 12 new songs but we want to release each song seperately through the year. Every month a new one will be launched on itunes/spotify through Trisol. Each song will be created, mixed and finished before we start other ones. Why? Each song is a world on its own: a different story, atmosphere and sound. We want to have another approach than the usual, when a band goes into the studio with an amount of songs, and finish them as a whole, with the same global sound.
In a way, we start an album without being an album. And also not knowing how it will sound at the end. That makes it a whole different approach. And it makes us curious. It's like an adventure.
In the end we have 12 songs that are also inspired by the month we are releasing it.
Winter will be different than Autumn. Maybe darker. Maybe warmer. We don't know. Every song gets special artwork and sleeve so they all look like singles. We are also working on video material to release with every track."
The first song Blood Crystals was released on 02/02/2018. (Click to view)
Today, their second song, Alien Ann has been released! (Click to view)
"Alien Ann started with a dream image: a girl, only wearing a dress of light. She's very enchanting but she turns out to be icy cold and deadly dangerous. She has an evil alter ego, growing like a cancer. She has no control over her schizophrenia. Her malicious side will try to jail you in her dress of light, to digest you, in a massive long-term pain. She will use her sunshine lure, to hide the torturing witch that she will be to you. A radiant sorceress with her doomed spells, leading you down to hell. You put your hand over her mouth, to suppress her spells but she's talking through your hand. You are hypnotized by that witch, with no escape."
Enjoy the brand new video/single Alien Ann below!