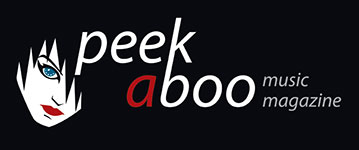 like this news item
---
This weekend! 8-9-10 February - D E L I Q U I U M SOUND ART TRIENNIAL kick's-off in London!
06th of February 2018, 11:15
---
D E L I Q U I U M
SOUND ART TRIENNIAL
"Artists, like prophets, are messengers of their own truth. Their sacrifice is to believe. They act alone, doing everything possible to get their message to break through." — MILKANDLEAD
Following on from the first, experimental edition in 2015, DELIQUIUM 2018 is a unique and ambitious exhibition taking place over three nights featuring performances, installations, erotic poetry, visual arts, and more.
Organised by MILKandLEAD Art Gallery, known for a series of transgressive and ambitious exhibitions and events, this is no mere festival. It is a sound art exhibition co-curated with Professor Paul Hegarty and will feature a wide range of noise, electronic, post-punk, and contemporary avant-garde performances.
VISUAL ARTS AND INSTALLATIONS
These will present a mix of new technology and mixed media, based mainly on sound and visuals with strong aesthetics and solid concepts behind them. The artworks reveal and communicate their message and their essence straight to the public. The audience will be introduced to a space constructed around the concept of interaction.
Izzy Nakhla creates playful poetic works that flow through waves of urgency, precariousness, power, and language. She works across a range of media including sound, painting, sculpture, and video. Her practice references the limits of inside and outside, the creaturely and the eerie, human and non-human, the body and the voice. With sonic language at the heart of her practice, her works play with imagination and expectation, with rhythm, poetry and rhyme as structures of movement and possibility. Her approach features a nod to intensity, buffoonery, tension, and performance, and highlights moments of transformation and emergence, connection and disconnection, breakdown and breakthrough.
SOUND AND PERFORMANCE
DELIQUIUM is structured over three days designed to offer a survey of sound art based on three specific moments in the development of sound art. DELIQUIUM considers music a tool, or even a kind of time machine, through which the exhibition wants to symbolically re-create the union between three different points in time. It will be a sonic journey in honour of avant-garde sound, augmented by visuals and other new media.
The exhibition attempts to establish a link between a large number of small groups based on their approach towards music. The research of the artists performing at the exhibition can be traced back to the pioneers of experimental sound such as Luigi Russolo, moving forward in history through Cage and Einstürzende Neubauten.
DELIQUIUM consists of three distinct evenings designed to create a parallel dimension between reality and fiction to explore the evocative power of sound in three different moments in time.
ACT 1 — THURSDAY 8 FEBRUARY 2018
Thursday is located conceptually a century ago, featuring noise, drone, and ambient music anticipated by the work of the Italian artist and futurist Luigi Russolo. In a 1913 letter to friend and musician Pratella, he urged him to join in the creation of a new, futuristic music. "As it grows ever more complicated today, musical art seeks out combinations more dissonant, stranger, and harsher for the ear. Thus, it comes ever closer to the noise-sound." (L. Russolo). This wide-ranging selection of artists embrace complexity, dissonance and harshness, keeping alive the Futurist sonic tradition.
Key performers: Anji Cheung, James Shearman, Nordvargr
ACT 2 — FRIDAY 9 FEBRUARY 2018
Friday is conceptually based in the 1980s, when the first contaminations of dark electronic, wave and industrial music began to infiltrate the wider public consciousness. This was a process that had already been active beneath the radar for some time. Philosopher Mario Perniola argues that from the end of the 1960s, there was a movement through progressive rock, futurist rock, new-wave, hardcore and industrial music which gradually revealed a more and more unique character of neutrality. An emblematic cultural manifestation of neutral feeling, of a sex appeal of the extreme inorganic capable of provoking an artificial excitement different from everything offered by nature. The artists presented tonight explore concepts of coldness, neutrality and the inorganic, bringing them to the stage in unusual and challenging ways.
Key performers: Lower Synth Department
ACT 3 — SATURDAY 10 FEBRUARY 2018
Saturday is dedicated to the future where the most innovative and experimental frontier of sound stands. It is a celebration of rituals in music with noise, dark ambient, power electronics, and hypnotic state induction through sound. These sonic rituals will reveal the artists' intense quests for the inorganic neo-tribal.
Key performers: Horologium, Ryan Jordan, Ah Cama-Sotz, Gnaw Their Tongues
DARK EROTIC POETRY ROOM
The concept of the Dark Erotic Poetry Room at DELIQUIUM is based purely on the imaginative power of poetry decontextualised in a darkened space.
The installation aims to create a space where the loss of identity provoked by the suppression of the sense of sight causes the physical body to surrender completely to poetry. When hearing takes over the other senses, the participant is projected onto an imaginary world filled with verses inspired by the poetry of Marquis De Sade and Edgar Allan Poe.
Once the spectator agrees to participate and step over the threshold of the DEPR, she/he will reset all the senses at the same level and the poetry mix, made by selected poems will create a unique sensual journey.
The Dark Erotic Poetry competition reflects the intention of the Gallery to respect cultures, promote human rights, and advance the themes of equality and diversity.
WORKSHOP
Deliquium also features a Hardware Hacking workshop led by Tasos Stamou.
This will cover the latest technological approaches to hacking instruments and machines as well as the knowledge and tools needed to achieve higher levels of music production.
CURATOR'S STATEMENT, PAUL HEGARTY
DELIQUIUM presents new and challenging work from across all contemporary media, ranging from performance, sound and noise through video, installation and poetry all the way to artist talks and pulsating electronic music and video in combination. The focus is always on sound - the very edges of what is possible today - and on artists with a clear mission to expand our sense of what it means to experience radically challenging work.
This is an exhibition like no other, MILKandLEAD have excavated through layers of artistic production to bring out what is most uncanny about the world of sound today. The artists are all leaders, pioneers and risk-takers. They step outside of cultural norms in order to push our senses further - higher but also lower - into the dark as well as toward the light.
The artists at DELIQUIUM represent all that is best in multiple areas of experimental work. Everyone has a clear vision, a path they have followed relentlessly. The most important for MILKandLEAD was to bring together disparate artists with a shared vision of the troubled reality of being a human today. Musicians and artists in DELIQUIUM offer a raw insight into what waits outside the human and cultural norms that supposedly protect us. These are shadows that make sounds, images, words, ideas, and above all, effects on those who encounter their work.
These are artists who want to push you as a listener, viewer, toucher, taster. They feel the competing powers that define human and inhuman experiences and press them open to the audience. This is work that requires the presence of the artist and the engagement - sometimes submission - of the public. Your senses will thank you for the embrace that is DELIQUIUM.
PHILOSOPHICAL BACKGROUND : DYSTOPIANISM
Dystopianism is an artistic movement based on the act of perceiving and representing the world as post-apocalyptic, chaotic, harsh, violent, grotesque, and macabre.
Fear, strife, life, and death are metaphors of the concept of creation. The work of art for Dystopianism is like a child that lies undead yet protected in the womb and through agony, pain and blood comes to life in its majestic purity.
The movement wants to celebrate, solicit and reveal innovation.
Reality is imminent. Reality is identified as a moment, an element in a loop made of changeable patterns of thoughts that are produced and destroyed continuously in order to regenerate Dystopianism.
Fantasy, as a production of thoughts, is merged with reality. The premonition of an alienated future is an accomplished prophecy.
Dystopianism is crude and fascinating reality, like a virus it regenerates and changes form. New forms of art are the receptors that pierce the membrane of reality. These new forms are able to release their concepts into the sign system virally and to integrate and merge into the cultural chain embedded into the membrane of society. They form a cluster of cells, the components able to break the chain and change the structure, infecting other cells.
Dystopianism is the celebration of the inorganic.
Dystopianism will always be able to self-start and self-promote due to the necessity of continuous research, and its never satisfied, ever-evolving state and its self-generating need for knowledge.
Dystopianism is truth; it brings freedom to collectivity unifying fiction with reality.
Individuals are simultaneously actors and spectators, placed at the centre of fictional inputs, living in a state of distracted purgatory where all are judged by all. The dynamics of action of social subjects are delimited by an uninterrupted cycle of temporal continuity and discontinuity.
Artists are a living duality. They are not imitators, they are driven by understanding and service, they are the ultimate liberators. They are the survivors, out of normal existence. They become heroic when they are able to contribute to Dystopianism with the construction of parallel realities.
Media are space-time tools. The power of the message justifies any media. It is present in cyborg and biomedical engineering and in the action of thinking machines.
Artists, like prophets, are messengers of their own truth. Their sacrifice is to believe. They act alone, doing everything possible to get their message to break through.
Dystopianism is your vision of now.

SPIRIT OF DELIQUIUM
Many of the artists and sonic researchers participating in the Sound Art Triennial DELIQUIUM possess an aura in the sense identified by Michel Maffesoli in his seminal 1996 book, The Time of The Tribes. They create rituals that involve specific rules such as dress code, props, tattoos, and symbolic and conceptual codes are used extensively before and while performing. For the Gallery, the languages or more appropriately the semiotics, change according to the changes in the society, but the meaning of the message must remain the same: relevant, significant, and crucial.
Deliquium is an experimental exhibition of sound. Its aim is to give both the artists and the audience a genuine decontextualised experience.
DELIQUIUM has one unified identity across different genres. The exhibition is based on the specialised research of MILKandLEAD and its partners, focused on technological and philosophical innovations.
Some DELIQUIUM artists are identified as icons, symbols or pioneers of a specific genre. Others are beyond genre, but fit within the event's philosophical-artistic framework of dystopianism. The exhibition is not designed to appeal to a specific audience but to expose the artists' radical innovations to the widest audiences possible.
Some of the artists are well aware of belonging to small, unidentified groups. Some are proud of this status and want to retain it. They are exhibited at small events and in clubs and spaces that can be defined as 'politically closed' in the sense that there is little access to these places for the general public. The reason for them doing this is mostly political. They feel protected in a small environment where the audience is mainly composed of artists and art lovers of a specific genre, and where identity is generated by belonging to a specific group. One of the differences between the edition of 2015 and the edition of 2018 is that the artists have incorporated the idea that DELIQUIUM is designed to promote their message and point of view across a wider range of audiences than they have been used to.
DELIQUIUM addresses the language behind the sound and music subcultures we see growing in the art underground and its wider cultural importance. These are artists whose work demonstrates a perfect balance between intuition and process. Provoking a wide range of emotions and associations from the most elemental purity of raw sound perceptions to the more complex alchemical wonders of sonority manipulations.
MILKandLEAD Art Gallery's aim is to generate critical discourses within and beyond London on the concept of art after the contemporary era. Every MILKandLEAD exhibition is carefully crafted with the clear intention of transporting the audience to another dimension, both physical and temporal. The curators are interested in exhibiting art that can be perceived as a force that triggers memories and emotive responses from the public. The exhibitions also engender in the viewers, and, in the case of DELIQUIUM specifically, the listeners, a genuine sense of empathy - familiar emotions that anyone could identify with - alongside unsettled catastrophic perceptions of a dystopian world.

IN SUMMARY
1. The Gallery does not see the artists performing at the Triennial as musicians but as researchers.
2. The Gallery's mission is to share the outcome of these studies in order to disrupt the cultural mainstream with contents that are controversial, innovative and significant.
3. The Gallery's approach is to connect artistic values to ethnographic notions, focusing specifically on the element of tribalistic rituals.
4. The Gallery sees rituals as valuable attempts at decontextualisation in art.

ABOUT MILKANDLEAD
MILKandLEAD Art Gallery possesses an independent soul. It is an organisation disconnected from political messages. Moreover, it is influenced by London's trans- and multiculturality. The Gallery does not impose labels neither messages, instead it promotes the messengers that are trying to incorporate their rituals in a tribalistic way.
MILKandLEAD Art Gallery supports researchers. Artists are in fact considered scholars dedicated to elaborating new concepts. The Gallery's mission is to offer the products of their work to a wider and more diversified audience. Everything made by MILKandLEAD showcases artistic and cultural research on one side and exchange on the other.
The Gallery is focused on the avant-garde and on identifying the artists as messengers whose voices and expressions are a combination of technological innovation and strong messages. MILKandLEAD Art Gallery is interested in artists that are able to justify their own identity and manifest a coherent message through their creations.
MILKandLEAD undertakes concrete field work with academics to find the most innovative works of art. The Gallery is open to experimental works on the condition that there is a concept behind any art that can be analysed in a critical context. The mode of criticism embraced by MILKandLEAD Art Gallery is not based on postmodern theories but is completely comfortable with the new technological tools and cultural expression at hand, adopting in full Marinetti's 1909 concept of an art multiplied by the machine.
MILKandLEAD is not interested in creating shock or in scaring the audience. The Gallery's aim is to educate the public to understand contents that are most often kept hidden by mainstream culture.
MILKandLEAD Art Gallery uses ethnographic tools to support the work of researchers. The exhibitions are not only the fruit of artistic activities but more often philosophical and anthropological explorations. Adopting Marc Augé's point of view, the intellectual status of anthropological place is ambiguous.
MILKandLEAD moved on from a simplistic system of thoughts based on the opposition between artistic and cultural, masterpiece and artefact, authentic and fake. The Gallery is instead focused on relations among small groups of artists whose art is able to produce a critical and elaborated message.
Ethnography by its own nature has always used tools and concepts that are not suitable to represent appropriately the historical present of the subject it analyses. This indetermination, decontextualisation and fragmentation is in fact for MILKandLEAD the scope of an extensive analysis of the limits of postmodern concepts and theory. MILKandLEAD wants to break the rhetorical conventions and pre-existing narrative modules through the exhibition and the representation of their arbitrary and artificial nature.
D E L I Q U I U M
SOUND ART TRIENNIAL
8-9-10 February 2018
ELECTROWERKZ • LONDON
FULL LINE-UP
www.milkandlead.com/deliquium2018