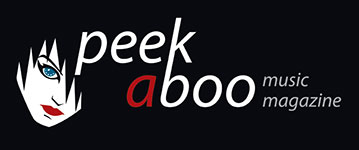 like this news item
---
---
Movement is the debut album by New Order, released on 13 November 1981 by Factory Records. The album was produced by Martin Hannett who also produced the previous Joy Division albums and releases. At the time of its release, the album was not particularly well-received by critics or audiences, only peaking at number 30 on the UK Albums Chart. However, retrospective critical reception has been very positive.
After the suicide of Joy Division's singer Ian Curtis in May 1980, and the subsequent shock for those surrounding him, remaining members Bernard Sumner, Peter Hook and Stephen Morris elected to carry on, albeit under a new name – New Order. With the exception of two songs, "Ceremony" (first played live at Joy Division's very last gig, a bit more than two weeks before Curtis's death) and "In a Lonely Place" (unreleased, but demoed in the studio), all the material played would be new.
A couple of songs on Movement stem from the initial songwriting session the band undertook in the summer of 1980.
Bernard Sumner took the main vocalist role with Peter Hook as back-up though the latter sang lead on "Dreams Never End" and "Doubts Even Here".
Musically the album situated in between Joy Division's post-punk sound and the synth-pop style that would happen to define New Order and influence pop music for decades".[10]
In 2008 and 2015 the album was remastered and released in different formats (Digital/CD/12").
References to Ian Curtis appear on the songs "ICB" (rumored to be an acronym for 'Ian Curtis Buried', but confirmed by Peter Hook in a 2013 interview) and "The Him".
The album cover was designed by Peter Saville and is based on a poster by the Italian Futurist Fortunato Depero.
The shape created by the top three lines is an 'F' (lying on its back), which refers to Factory Records/Factory Communications Limited and the bottom two lines create an 'L' (lying on its front), the Roman numeral 50, the original catalogue was FACT 50.
Movement - Tracklist
| | |
| --- | --- |
| Dreams Never End | 3:13 |
| Truth | 4:37 |
| Senses | 4:45 |
| Chosen Time | 4:07 |
| ICB | 4:33 |
| The Him | 5:29 |
| Doubts Even Here | 4:16 |
| Denial | 4:20 |