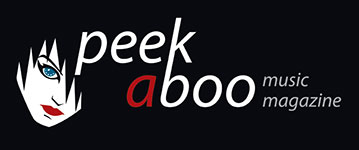 like this news item
---
Today, 40 years ago, Siouxsie & The Banshees released their debut album Scream!
13th of November 2018, 14:06
---
The Scream is the debut album by Siouxsie and the Banshees. It was an almost instant commercial success, peaking at No. 12 on the UK Albums Chart and was recorded in only one week and mixed in three during August 1978. The album was released on 13 November 1978 by Polydor. Before the album's release, the band had developed a strong reputation as a live act, and had achieved a Top 10 UK single with "Hong Kong Garden", a track which did not appear on the original album, but was added not much later to most others issues of Scream.
Upon release, The Scream was widely acclaimed by critics. It was also a commercial success, peaking at No. 12 in the UK Albums Chart. The album is regarded as a landmark of post-punk.
Late 1977 and early 1978, Siouxsie and the Banshees received major press coverage but failed to secure a recording deal. A fan undertook a graffiti campaign in London, spraying the walls of the major record companies with the words "Sign the Banshees: do it now".[2] Polydor finally signed them in June.
J. G. Ballard and William Burroughs provided the reference points for the lyrics of The Scream.
Since its release, The Scream has received a number of accolades from the music press. NME rated it at No. 57 in their "Writers All Time 100 Albums" list in 1985. Uncut magazine placed it at No. 43 in their list of the 100 greatest debut albums. It was featured in the book 1001 Albums You Must Hear Before You Die.
The Scream placed the group among the pioneers of post-punk, as Robert Smith of the Cure said:
"When The Scream came out, I remember it was much slower than everybody thought. It was like the forerunner of the Joy Division sound. It was just big-sounding."
Joy Division's Peter Hook, who saw the band in concert in Manchester in 1977, said about The Scream: "Siouxsie And The Banshees were one of our big influences, The Banshees first LP was one of my favourite ever records, the way the guitarist and the drummer played was a really unusual way of playing."
The Scream had a strong impact on other musicians. Massive Attack covered and sampled "Metal Postcard (Mittageisen)" on their song "Superpredators (Metal Postcard)" in 1997.
Sceam - Tracklist
| | | |
| --- | --- | --- |
| A1 | Pure | 1:50 |
| A2 | Jigsaw Feeling | 4:38 |
| A3 | Overground | 3:48 |
| A4 | Carcass | 3:50 |
| A5 | Helter Skelter | 3:48 |
| B1 | Mirage | 2:46 |
| B2 | Metal Postcard (Mittageisen) | 4:16 |
| B3 | Nicotine Stain | 2:56 |
| B4 | Suburban Relapse | 4:10 |
| B5 | Switch | 6:50 |