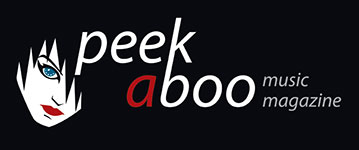 like this news item
---
Today, exactly 38 years ago, Joy Division released their second and final studio album, Closer.
18th of July 2018, 12:23
---
Today, exactly 38 years ago, Joy Division released their second and final studio album, Closer. It was released on 18 July 1980 on the renowned UK label Factory Records exactly two months after the tragic suicide of lead singer Ian Curtis (18 May 1980). Today, Closer is still considered as one of the major releases of the New-Wave and Post-Punk era.
The songs on Closer were drawn from two distinct periods. The earlier guitar-driven compositions like Atrocity Exhibition, A Means to an End, Colony, Passover and 24 Hours were written during the latter half of 1979. The other songs like Isolation, Decades, The Eternal and Heart and Soul were written in early 1980 and included more prominent use of electronics and synthesizers.
Regarding the album's lyrical content, Bernard Sumner recollected: "We'd go to rehearsals and sit around and talk about really banal things. We'd do that until we couldn't talk about banal things any more, then we'd pick up our instruments and record into a little cassette player. We didn't talk about the music or the lyrics very much. We never analyzed it". Bernard also remembers Ian Curtis saying he was feeling strange because "he felt like all his words were writing themselves. He also said that he had this terrible claustrophobic feeling that he was in a whirlpool and being pulled down, drowning."
Closer was recorded between 18–30 March 1980 at Britannia Row Studios in London. It was produced by Martin Hannett. His production has been highly praised by the music press. However, as with their debut album, both Hook and Sumner were unhappy with Hannett's work. Peter Hook later complained that the track "Atrocity Exhibition" was mixed on one of his days off and when he heard the final product was disappointed that the abrasiveness of his guitar part had been laden with effects and toned down. He wrote; "I was like, head in hands, oh fucking hell, it's happening again. Unknown Pleasures number two... Martin [Hannett] had melted the guitar with his Marshall Time Waster. Made it sound like somebody strangling a cat, and to my mind, absolutely killed the song. I was so annoyed with him and went in and gave him a piece of my mind but he just turned around and told me to fuck off."
The album cover was designed by Martyn Atkins and Peter Saville, with a photograph of a Italian tomb on the sleeve. Designer Peter Saville commented that he, upon learning of singer Ian Curtis's suicide, expressed immediate concern over the album's design as it depicted a funeral theme, remarking "we've got a tomb on the cover of the album!"
Closer as a 12" vinyl album reached No. 6 on the UK Albums Chart. The Album was also chosen as Album of The Year by NME and is still placed highly in various top 10 lists like Best Album of the 80s (Slant Magazine, Pitchfork Magazine, Q magazine, …) and number two on Sonic Seducers "10 key Goth albums". It got 10/10 review scores by Akk Music, NME, Pitchfork, Rolling Stone album guide, Select, Spin Alternative Record Guide, Uncut and the Encyclopedia of Popular Music
By 1982, the album had sold over 250,000 copies worldwide.
Shortly after this release the remaining members chose New Order as their new and future band name.
Closer
Side A
1. Atrocity Exhibition
2. Isolation
3. Passover
4. Colony
5. A Means to an End
Side B
6. Heart and Soul
7. Twenty Four Hours
8. The Eternal
9. Decades
All songs written by Ian Curtis, Peter Hook, Stephen Morris and Bernard Sumner.