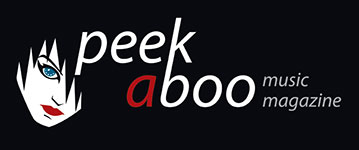 like this news item
---
Today, exactly 39 years ago, John Peel broadcast the first Peel Sessions, performed by Joy Division
14th of February 2018, 14:38
---
Today, exactly 39 years ago John Peel broadcast the first Peel Sessions, a studio live session performed and recorded by Joy Division at the BBC Maida Vale studios in London on January 31st, 1979.
Below the setlist of this recording & broadcast session.
Exercise One
Insight
She's Lost Control
Transmission
At the time of broadcasting, all performed songs were previously unreleased.
Later that same year, on 10th December, John Peel broadcast a second recording session by Joy Division
7 years later, in 1986, the first 'The Peel Sessions' EP, was released by Strange Fruit Records. The version of Transmission featured on this EP is one of the few recordings available where both Ian Curtis and Bernard Sumner played guitars at the same time.
The EP spent thirteen weeks on the UK Indie Chart, peaking at number 4.
The release of a second volume of the Joy Division Peel Sessions would follow in 1987.
Below you can listen to the original repeat tranmission broadcasted by John Peel on 5th April.