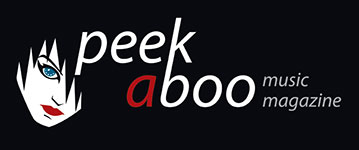 like this news item
---
---
Electric Café is the ninth studio album by the electronic group Kraftwerk, originally released on 10th November 1986. In 2009 it was re-released under its original working title, Techno Pop.
The initial 1986 Electric Café came in versions sung in English and German, as well as a limited "Edición Española" release, featuring versions of "Techno Pop" and "Sex Object" with only Spanish lyrics.
It was the first Kraftwerk LP to be created using predominantly digital musical instruments, although the finished product was still recorded onto analog master tapes. The album was recorded with the Emu Emulator II sampler (used previously on "Tour De France" and the demo of "Techno Pop" album) and various contemporary devices including Yamaha FM-engines, a Linn drum, and digital effect processors.
The album is somewhat infamous for taking the band almost half a decade to produce. Work is said to have begun as early as 1982 (with the working titles of Technicolor and then Techno Pop) but the project was delayed due to band member Ralf Hütter suffering a cycling accident and then due to concerns within the band that the production quality of the album was not sufficiently cutting-edge, necessitating much re-work. It is the last Kraftwerk album to feature Wolfgang Flür, who subsequently left the group in 1987.
Two singles were released from the album, "Musique Non-Stop" and "The Telephone Call". Both were accompanied by promotional videos. Though both singles went to #1 on the Billboard dance chart in 1987, neither of the singles performed well in the general pop charts. However, "Music Non-Stop" (based on the later version from The Mix) has been the closing piece of Kraftwerk's concerts since 1991. In the early 1990s, a completely different version of "Musique Non-Stop" – slower and more melodic – was used extensively as a jingle on the MTV Europe channel. Earlier, MTV Europe had already included elements from the original song and the video in the title graphics for MTV's Greatest Hits.
The video for "Musique Non-Stop", created in 1984 and released in 1986, is notable in itself for showcasing a computer animated representation of the band. The animation, which was complex for its time, was created by Rebecca Allen, using state-of-the-art facial animation software developed by the Institute of Technology in New York. The slow rate of the album's progress, combined with rapid changes in software animation, meant that Allen had to archive the animation program developed at the Institute of Technology until Hütter and Schneider were ready in 1986 to travel to New York to edit the images to the final version of "Musique Non-Stop".

Electric Café
| | | |
| --- | --- | --- |
| A1 | Boing Boom Tschak | 2:57 |
| A2 | Techno Pop | 7:42 |
| A3 | Musique Non Stop | 5:45 |
| B1 | Der Telefon Anruf | 8:03 |
| B2 | Sex Objekt | 6:51 |
| B3 | Electric Cafe | 4:20 |