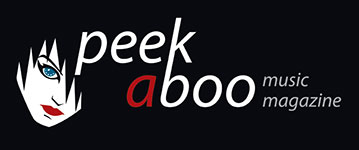 like this news item
---
Today it's exactly 27 years ago Ministry released N.W.O. (New World Order)!
10th of July 2018, 14:15
---
Today it's exactly 27 years ago (27.07.1992) Ministry released the first single, N.W.O. (New World Order) taken from their fifth studio album ΚΕΦΑΛΗΞΘ better known as Psalm 69. The single is considered Ministry's biggest hit, topping out on the Billboard Modern Rock chart at no. 11. The song was nominated for the Grammy Award for Best Metal Performance in 1993.
The song is widely regarded as a protest against then-President George H. W. Bush. The song features audio samples of his voice, with him repeating "A new world order" over and over again at the end of the song. At this point of the song in the music video, Bush is portrayed by an actor with an enormous papier-mâché head, grabbing his crotch and waving his arms. Samples from Apocalypse Now are included in this track: Dennis Hopper's character exclaiming "It's alright!" as the patrol boat is approaching the colonel's fort, as well as the siren that was used during the scene. There is also a loop of the guitar solo coming from a transistor radio in the grenade launcher's bunker.
Next to the album version and the over eight minute long Extended Dance Mix of the title track, there's also the non-album bonus track Fucked writen by Paul Barker and Howard Beno.The cover artwork was designed by Paul Elledge.
N.W.O
Track listing
1. N.W.O. (Album Edit)
2. Fucked
3. N.W.O. (Extended Dance mix)
Lyrics
All the locals hide their tears of regret
Open fire 'cause I love you to death
Sky high, with a heartache of stone
You'll never see me 'cause I'm always alone
How to love without a trace of dissent
I'll buy the torture 'cause you pay for the rent
Tied high with a broken command
You're all alone to the promised land
I'm in love with this malicious intent
You've been taken but you don't know it yet
What you will know must never live to be found
'Cause it's the subject of the eyes of the clown
writen by: Al Jourgensen / Paul G. Barker