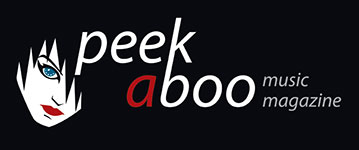 like this news item
---
---
Daft Records has a long tradition of releasing some special and high quality releases for decades now and strikes back with two highly anticipated releases from two of their latest signed artists.
The first one:
KnK - Dead Body Music III (D1070CD)
On their 2nd full length album this Belgian duo takes you once again on a remarkable dark experience with their DBM (Dead Body Music), a perfect blend of old skool industrial with haunting vocals from the grave.
The second one:
ALVAR - I Sew A Blanket Of All The Broken Clouds D1071CD
The long awaited and brand-new 11 track album from Swedish dark-noise and EBM act ALVAR, who made an impressive performance at last year's BIMFEST, stunning friend and foe!
ALVAR, pulsing, shadows, thrilling rhythms, furious loops and a feeling of total takeover of your soul.
Both releases are due 15 October 2018
More info and previews at www.daft-records.com