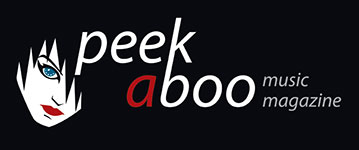 like this news item
---
---
VARSOVIE is a dark-rock / post-punk band created in 2005 in Grenoble (France) by Arnault Destal (lyrics, drums, music) et Grégory Catherina (vocals, guitars, music).
KILLING ANNA is taken from the third album of the band, COUPS ET BLESSURES, out in May 2018 on Sundust Records and recorded at Drudenhaus studio, Bretagne.
THE VIDEO was done in the spirit of the Film Noir by Guilherme Henriques in Porto (Portugal) with the actress Teresa Queirós.
In KILLING ANNA, the notions of threat and ever growing tension are constant. A woman signs with a name that reminds us of Anna Karenine from Tolstoy - a character who threw herself under a train. Either fictional double, fantasy or projection. Someone is ready to do something irreversible. Whatever the motion may be, the vertigo heightens, as if the night was decisive. The song incarnates such a night, when life seems to hang only by a thread, that can break at any moment.
Facebook : www.facebook.com/varsovie.propaganda
Bandcamp : www.varsovie.bandcamp.com