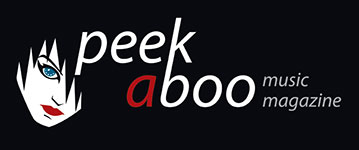 like this news item
---
---
Lizard Pool relive the golden era of Post Punk in their new single "Staircase Balcony" Watch the full clip below!
Being dark indulged indie rock in 2017- is that naive or really brilliant trend setting again?
But Lizard Pool hardly care about any cool trends even though they come from the cool WGT city of Leipzig.
These three musicians consistently follow a path that is surprisingly orchestral and cinematic. Lizard Pool squint with an eye to the dance floor but prefer to dance on their own, eyes shut and heads down... and when they are not dancing they write beautiful songs about life, dreams and anger.
The band will be playing Out Of Line Weekender 2018 on Friday 4th May ! Don't miss them!

Facebook