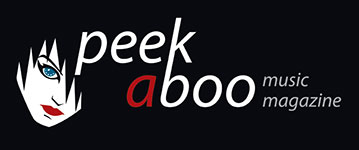 like this news item
---
---
Today it's been exactly 29 years since Nine Inch Nails released 'Sin' (October 10th, 1990), their third single taken from the NIN debut album Pretty Hate Machine. The song peaked at number 35 in the UK single charts.
Ever since the song became one of NIN's most wanted and played song on underground parties as well as being played live by the band.
The single versions of the song 'Sin' differentiate significantly from the album version, opposed to the rather synth-pop version we can hear on the album Pretty Hate Machine, it was produced with a more EBM approach. With distorted vocals and its alternate instrumentation it became the basis for the nowadays live version.
The original release contained three variations of 'Sin' as well as Nine Inch Nails' first officially release cover song 'Get Down Make Love', originally by Queen. Although all versions of 'Sin' were produced by Adrian Sherwood & Keith LeBlanc, the cover was produced by Trent Reznor and co-produced by Al Jourgenson of Ministry.

Sin - Tracklist (US version)
1. Sin (Long) 5:51
2. Sin (dub) 5:00
3. Get Down make Love 4:19
4. Sin (Short) 4:19

Sin
You give me the reason, you give me control
I gave you my purity, my purity you stole
Did you think I wouldn't recognize this compromise?
Am I just too stupid to realize?
Stale incense, old sweat
And lies, lies, lies
It comes down to this
Your kiss, your fist
And your strain, it gets under my skin
Within, take in
The extent of my sin
You give me the anger, you give me the nerve
Carry out my sentence, well I get what I deserve
I'm just an effigy to be disgraced, to be defaced
Your need for me has been replaced
And if I can't have everything
Well, then just give me a taste
It comes down to this
Your kiss, your fist
And your strain it gets under my skin
Within, take in
The extent of my sin
You give me the reason, you give me control
I gave you my purity and my purity you stole
Did you think I wouldn't recognize this compromise?
Am I just too stupid to realize?
Stale incense, old sweat
And lies, lies, lies
It comes down to this
Your kiss, your fist
And your strain, it gets under my skin
Within, take in
Well, my sin, it comes down to this
Your kiss, your fist
And your strain, it gets under my skin
Within, take in
The extent of my sin
Songwriter: Reznor
© The Bicycle Music Company