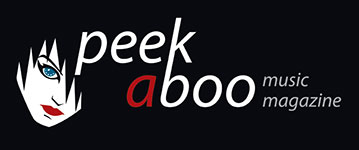 like this news item
---

A SPLIT-SECOND headline at GENTSE FEESTEN (Walter De Buckplein) on Sunday July 21st
08th of July 2019, 11:15
---
Sometimes a band has to be patient...
Since their founding (1985) A SPLIT-SECOND has made a blitz career all over the world and soon, although somehow reluctant, they found themselves at the cradle of a music genre with the release of their undergroud club hit "Flesh" (1987). A song that would place Belgian electronic music on the map of global electronic dance music, namely New Beat!
This year however, after many successful releases and numerous performances around the world, the band has finally been invited to play at one of the largest (FREE) city festivals GENTSE FEESTEN in their own home Ghent!
A Split-second will perform as headliner on the main stage on Walter De Buckplein and this even on the Belgian National celebration Day, Sunday 21 July!
For the complete program of the Ghent festivities click on the link!
---
Soms moet een band wat geduld hebben... Sinds hun oprichting (1985) maakte de band een blitzcarrière over de gehele wereld en stond ze al snel, hoewel niet echt bewust en gewild, zelfs aan de wieg van een muziekgenre met hun undergroud-clubhit 'Flesh' (1987). Een song en genre dat de Belgische electronisch muziek op de kaart zou plaatsen van de wereldwijde elektronische dance-muziek, namelijk New Beat!
Dit jaar, na vele sucesvolle releases en talloze optredens over de hele wereld, werd de band uitgenodigd om te spelen op één van de grootste (GRATIS) stadsfestival van hun eigen bakermat, Gent!
A Split-second zal er optreden als headliner op het hoofdpodium op het Walter De Buckplein en dit nogwel op de Belgische Nationale feestdag, zondag 21 juli!
Voor het complete programma van de Gentse festiviteiten klik op de link!