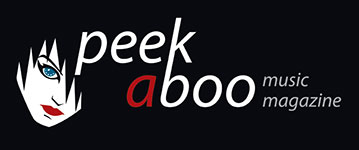 like this news item
---
---
Two years after top-5-album and with three pre-singles in their back Blutengel releases their new album "Un:Gott". Once again frontman Chris Pohl allows a view into his world, whose development mostly can be described with one attribute musically as much as lyrically: larger!
Where the journey started with "Child Of Glass" 20 years ago, the circle closes for "Un:Gott" builds the bridge between past and future. The traditional style loved by fans is maxed out to the last consequence. Epic melodies unifies with danceable beats and produce sinister, extremely catchy anthems lead by vocalists Chris Pohl and Ulrike Goldmann. The chorusses are even more direct into the ear, the melancholy is a bit more gloomy, the angry parts are a bit more furious, hope is even brighter, the sustained emotions more intense. Regarding that, the band satisfies with their lack of compromise in maintaining their trademarks and carrying it sensibly into the new times. A part of this is the lyrical concept being derived directly from the album title: Unmensch is the German word for the opposite of human, a human that behaves inhuman. Analogical an "Un:Gott" is a god that spreads despair and makes bad things happen. Should you pray to this god and follow his strict rules? Or do you better go with the other side? Is probably the devil ruling the world? The question about death and what comes after it is a natural follow-up. But the human has his place as well with his guilty pleasures and suffering, including his best luck and worst curse: love.
You can listen and order the album here or watch their latest music video below!