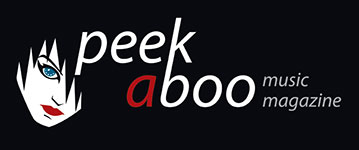 like this news item
---
CANADIAN DUO FRONT LINE ASSEMBLY TO RELEASE NEW ALBUM 'WAKE UP THE COMA'
19th of January 2019, 17:15
---
Front Line Assembly will release their first new album in almost six years early 2019. Having rejoined the group in 2016 in a touring capacity, 'Wake Up The Coma' also marks the studio return to FLA of Rhys Fulber, thus reuniting him with founding member Bill Leeb in the duo line-up that has already made so many classic electronic records together.
Musically, 'Wake Up The Coma' sees FLA continue to push the envelope of the electro-industrial genre that they helped to define. It also includes guest vocal appearances from Nick Holmes of Paradise Lost on the strident title track, Chris Connelly (Revolting Cocks, Cocksure) on the David Bowie-ish 'Spitting Wind' and Mindless Self Indulgence frontman Jimmy Urine on a surprise cover version of Falco's 1986 no. 1 smash hit 'Rock Me Amadeus'. A reference to Leeb's Austrian heritage, perhaps?
An initial teaser single from the record entitled 'Eye On You' features Robert Görl of DAF (one of Leeb's earliest influences) and is available now.
Release date: 08.02.2019 - Metropolis Records