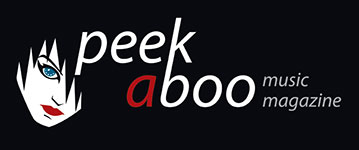 like this news item
---
---
It's no coincidence Darkness On Demand shares the same initials with the renown, but long gone German 90's dark electro band Dance Or Die, as they resurrected from the ashes from the latter mentioned cult band. Even soundwise the original spirit has never been far away...
"Detoxination" is also the title song of the upcoming new album. Here the band around Falgalas and Wagner settles down with the digitally poisoned world in which everyone is degenerated to cyborgs.
Besides remixes of Detoxination there are 3 more non-album tracks on this 6 track EP.
"Why don't you tell me" also deals with the topic of collective unification and the loss of humanoid individuality, while "Gates of Heaven" is about escaping from this cold robot world.
Another very interesting song is "All Human", which comes in proven "Dance or Die" style and will inspire the fans of the first hour. The EP is rounded off by the extended version of "Detoxination", as well as the remixes of "Intent Outtake" and "evo-lution".
Release dates:
08.02.2019 "Detoxination" (EP)
01.03.2019 "Detoxination" (Album)