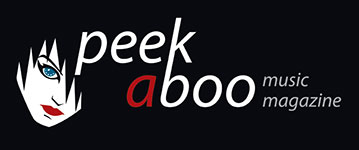 like this news item
---
Dependent Records Announces The Release of German Electronic/Industrial Act FIX8 SED8's WARNING SIGNS
18th of June 2019, 15:18
---
June 10, 2019 - Dependent Records (GER) is very proud to present the follow-up to FIX8 SED8's critically acclaimed 2017 release FOREN6.
WARNING SIGNS will be released on June 14, 2019, on CD, ltd. edition box and digital formats.
Check out the new video for "Empyrean" HERE:
https://bit.ly/2R2OEeV
After the success of his 2017 album "Foren6", Martin Sane's Electronic/Industrial project Fïx8:Sëd8 is about to outgrow its cocoon. It has the potential to become that fully fledged industrial music project that might spearhead a resurrection of the traditional electronic industrial sound as formerly endorsed by cult-acts like Skinny Puppy, Front Line Assembly or Mentallo & The Fixer in the 90ties. While we are writing this info Sane is touring together with labelmates 2nd Face in South America (!), preparing his European touring activities to go along with what might become one of the strongest "Old school" electronic-industrial releases in 2019: WARNING SIGNS.
The writing is on the wall in more than one way: Martin Sane's look at early indications of a dystopic downturn of our peaceful society echoes in our news almost daily. The notion of insecurity and angst starts to foster and grow in various places on the earth, from North America to Europe to Southeast-Asia. His new album is a soundtrack to a modern dystopic downfall that we would rather ignore than face.
Musically WARNING SIGNS is so old school that it could almost be called a "Retro Industrial" album; it includes all ingredients that made industrial breathtaking in the 80ies. Vocal samples, complex drum programming and big strings mixed with structures that remind of old Skinny Puppy cult songs like "Inquisition" or "Addiction". Like their originals these songs need repeated listening to sink in and unfold their potential. But what amazes most is the contradiction between the theme of the album and its sound. How can something sounding so "retro" tackle problems that are so recent?
Can we afford to ignore these warning signs?
For more information:
https://www.facebook.com/Fix8Sed8/