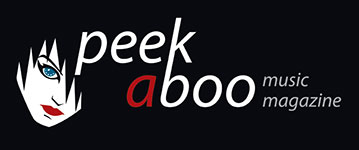 like this news item
---

Firestarter | Celebrating The Sound Of The Prodigy And The Impact Of Keith Flint
05th of March 2019, 12:15
---
Twenty-Three years after the release of 'Firestarter', we find ourselves mourning the loss of the demonic figure of chaos which haunted that black and white video. Keith Flint was more than just a performer, he was capable of invading our minds both through the music of The Prodigy and the attitude of destruction that Flint could project. Not since the days of Johnny Rotten and Sid Vicious had a figure risen on the British music scene that stirred the same fear and controversy as Keith Flint. Music in the nineties has become split into two categories, the boy/girl band offering or the Brit-Pop sound, The Prodigy were what music was crying out for, what an audience-danger, an edge, all projected in front of infectious beats and venom soaked lyrics with the fiendish grin of Flint to spearhead it.


The Prodigy however, an outfit formed in Essex at the dawn of the nineties struck gold with all that followed 'Firestarter'. A second lashing of apocalyptic intensity followed in 'Breathe', paving the way for one of the most essential albums of the twentieth century.
The eagerly anticipated-The Fat of the Land, the long-awaited follow-up to Music for the Jilted Generation was hailed as a musical savior rising from the grime of the streets. While the two singles-'Firestarter' and 'Breathe' had hit the number one spot in the United Kingdom, this was electronica, cultivated with the long established techno sound that would break the genre out of Britain and finally plant it on the world stage.


The Fat of the Land falls short of masterpiece status, but what it lacks in with context it makes up for in appeal. It delivered exactly what was expected of it, intense hip-hop-derived rhythms, meaningless spewed fragmented lyrics by Flint and Maxim and the added ingredient of clever reconstructed samples. In part the majority of the album does sound quite similar to 'Firestarter,' though Liam Howlett is an inventive producer, and he can make empty songs like 'Smack My Bitch Up' and 'Serial Thrilla' work and become addictive and infectious and even wholly original. The funky hip-hop of 'Diesel Power" and 'Funky Shit,' as well as the mind-bending psychedelic splurge of 'Narayan' stand out. With guests including Crispian Mills (Kula Shakur) and Saffron of Republica who does an intense, toe-curling version of L7's 'Fuel My Fire,' all these passengers on Fat Of The Land give the album a wider scope and a variation between tracks.

The Fat of the Land does not qualify apparently as a flat-out masterpiece, it doesn't really need to, the context and the image it set out transcends at times the music, what it did do was introduce us to one of the most enigmatic figures of the last thirty years, Rest In Peace Keith Charles Flint (17 September 1969 – 4 March 2019).
I'm the trouble starter, punkin' instigator
I'm the fear addicted, a danger illustrated
I'm a firestarter, twisted firestarter
You're a firestarter, twisted firestarter
I'm a firestarter, twisted firestarter
I'm the bitch you hated, filth infatuated, yeah
I'm the pain you tasted, fell intoxicated
I'm a firestarter, twisted firestarter
You're the firestarter, twisted firestarter
I'm the self inflicted, mind detonator, yeah
I'm the one infected, twisted animator
I'm a firestarter, twisted firestarter
You're the firestarter, twisted firestarter
I'm a firestarter, twisted firestarter starter
Kevin Burke 4/03/2019