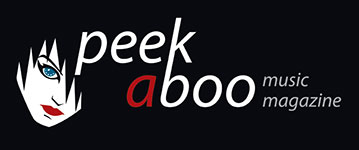 like this news item
---
---
Today, Peter Hook (Born Peter Woodhead) of Joy Division and New Order turns sixty-three-years of age. Celebrating his career in music is near impossible with respect to the remarkable success he achieved with the aforementioned bands, however that moment in time at the start of his career may perhaps be the place that sums up Hooky the best. Something he has taken to revisit in recent years with his band Peter Hook And The Light, again touring the individual albums this year which will see him perform the albums Technique and 'Republic' in their entirety. Keeping the flame burning brightly as his own unique support act at all shows where he performs a selection of Joy Division numbers in his own faithful style.

Transmission

The pulsing bass , the thunder of the drums, the synthesiser and bass working perfectly as a unit, and then Ian Curtis singing in his low-larynx-gothic projection;
"When the routine bites hard
And ambitions are low
And the resentment rides high
But emotions won't grow",

'Love will tear us apart', perhaps one of the most memorable songs by Joy Division,their calling card,released posthumously after Ian's death.The lyrics a mirror of his frame of mind and his failing marriage to Deborah(Deborah Woodruff).

To say one song was all there was to Joy Division,that they can be defined by three minutes and eighteen minutes of dark thumbing brilliance or even their two studios albums of perfect surreal-starkness-,'Unknown Pleasures' 1979 and 'Closer' 1980.
The metamorphosis that happened with New Order does not define anything that happened before either.

Joy Division were a sum of everything that was good about Punk and 70s music in general. Iggy Pop, Lou Reed and certainly David Bowie and his Berlin era, with 'Low' and 'Heroes' an inspiration, after all pre-Joy Division were called Warsaw taken from the Bowie song of the same name.
But Curtis injected his own vision and distinctive voice to it, Joy Division have influenced so much about today's modern music from The Cure to Radiohead.

Manchester
One of the biggest influences on the Manchester scene was the infamous gig by the Sex Pistols at the Lesser Free Trade Hall on the 6th-of -June 1976 as part of the Anarchy tour. In the audience that night were, apart from Curtis, future members of the Buzzcocks were present, whose founder member Pete Shelley organized the gig and even opened for the Pistols. But more importantly to the story the two founders of Factory Records Martin Hannet and Tony Wilson. On a side note however. also present and influenced was Mark E. Smith of The Fall, Mick Hucknall of Frantic Elevators and much later Simply Red and one Steven Patrick Morrissey, who would form The Smiths. The influence that one night had on the late 70's and early 80's music industry is staggering.

The goth-injected, controlled passion of Joy Divisions second and final album 'Closer',is in essence a brilliant rock album, some have gone as far to say the best rock album of the-eighties. Released posthumously on July-the-18th 1980 almost two months after the death of Ian Curtis.
Unloved by Sumner and Hook, unhappy again with Martin Hannets mix, very hard to imagine why as Hannet, both genius and madman, has managed to merge the bands sound into a more positive and melodic experience than on 'Unknown Pleasures'.

Peter Hook and New Order exist as two separate entities now, but their sound is rooted as it always will be very much in the past.