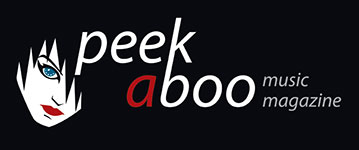 like this news item
---
---
Poly Styrene was the dynamo that drove a punk-rock strike of defiance, loaded with anti-capitalist views, all spewed from this unlikely young girl. Only nineteen at the time of recording-'Oh Bondage Up Yours', but this respectable, well-mannered young girl with braces on her teeth-which were a feature when she smiled, she would open her mouth to sing and the shy, quiet Marion Joan Elliot-Said would transform into the high-priestess of a revolution, Poly Styrene.
The story of the late Poly Styrene is as remarkable as the album released in the surge of the punk-rock movement. The music had dominated everything from New York to London across the airwaves and youth Born in London to an Irish mother and an absent Somalian father, Poly left home at 16 and within three- years had formed the band X Ray Spex. The rebel had found a cause.
A single and then an album, to some degree a standout recording of the time, punk bands were not usually associated with saxophone players, but that

GermFree Adolescents opens with a four-syllable disdain: "Ar-ti-fic-ial!", as it phases the music launches and this Richard Hell in knickers summons up the powerful and depressed emotions of the day in a twelve-track assault. It becomes clear that Poly Styrene delivers conviction in every word she sings, every sneer and roll of the tongue, each phrase is delivered with the same oppressed intensity as the last.
As for the musicianship of X-Ray Spex, they provide the perfect backdrop for Styrene to wage a verbal war, this album contains some of the best drumming on a punk record over which a very loud, old-school guitar pumps distorted rock and roll riffs that build in intensity throughout the albumthe inclusion of a saxophone to give the songs an extra depth may not be not common on records of the 'Generation-X' but it works here in galvanizing the sound.
The songs themselves are not love songs as such, they are rather the points of everyday society such as "Warrior In Woolworths", "Plastic Bag", " I Am A Poseur" and of course the title track, not many bands could make songs about personal hygiene and supermarkets cool, though these themes make the album relatable and accessible to the youth of the day and stands as a time-capsule of late 70s culture.
The original 1978 track list:
Side A;
'Art-I-Ficial' – 3:24
'Obsessed with You' – 2:30
'Warrior in Woolworths' – 3:06
'Let's Submerge' – 3:26
'I Can't Do Anything' – 2:58
'Identity' – 2:25
Side B;
'Genetic Engineering' – 2:49
'I Live Off You' – 2:09
'I Am a Poseur' – 2:34
'Germ Free Adolescents' – 3:14
'Plastic Bag' – 4:54
'The Day the World Turned Dayglo' – 2:53
Kevin Burke March 2019