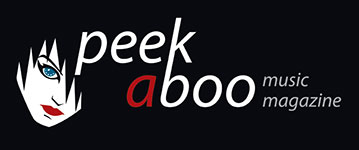 like this news item
---
---
This year's Bluedot Festival at Cheshire's Jodrell Bank Observatory, United Kingdom will be one of particular importance to purists of seventies and eighties electronic, new wave music.
Both Kraftwerk and New Order are co-headliners for the event running from July 18-21. On the Friday,(18th) Hot Chip, the indie electronic juggernaut will close the days music, while the Saturday night brings Kraftwerk and their spectacular 3-D show. The Sunday night is the turn of New Order to close out the three-day event.
Whatever your views might be of outfits who do not include all the original members-Peter Hook has long departed New Order, and Ralf Hütter is Kraftwerks only remaining founding member.
The fact remains the names and the music will truly make this a worthwhile event, for those willing to or contemplating the adventure to Cheshire, below is the most recent New Order setlist from January of this year along with the average set performed by Kraftwerk-the mouthwatering prospect of seeing these two acts could make this one concert to certainly look forward to.
New Order 2019 Setlist;
Singularity
Ceremony
Age of Consent
Restless
Crystal
Academic
Your Silent Face
Tutti Frutti
Subculture
Bizarre Love Triangle
Vanishing Point
World (First time since 2014)
Plastic
The Perfect Kiss
True Faith
Blue Monday
Temptation
Encore:
Atmosphere
Decades
Love Will Tear Us Apart
The Piano Echoes (UNKLE song)
Average Kraftwerk Setlist;
Numbers
Computer World
Computer Love
Home Computer
The Man-Machine
Spacelab
The Model
Neon Lights
Autobahn
Airwaves
Electric Café
Geiger Counter
Radioactivity
Tour de France 1983
Tour de France Étape 2
Trans-Europe Express
Metal on Metal
Abzug
Boing Boom Tschak
Techno Pop
Encore:
The Robots
Encore 2:
Planet of Visions
Aéro Dynamik
Kevin Burke 05/03/19