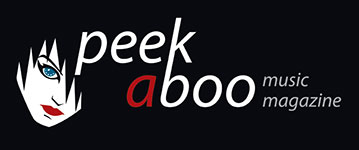 like this news item
---
---
The coming-of-age movie Locating Silver Lake, distributed by Gunpowder & Sky (Cam, Lords of Chaos...), is available on VOD and DVD now!
About the movie:
When I traveled to Edinburgh Film Fest last June there was one movie I really wanted to see: Locating Silver Lake. Maybe the coming-of-age movie, written and directed by Eric Bilitch, was the main reason to for visiting Scotland. Actually, I'm pretty sure it was.
I had watched Eric's first movie The Submarine Kid in advance and I got really curious about his latest feature film starring Josh Peck, Aubrey Peeples and Finn Wittrock. To be honest, I didn't manage to write a review right after the international movie premiere. Of course, not because the movie had been so bad. It simply left me thoughtful and somewhat puzzled as the storyline had been anything but predictable. This is why I waited for the movie to be eventually released digitally on March 22! Locating Silver Lake is definitely a movie you have to watch more than once! And I instantly got lost in details. Wonderful details.
Ok, let's talk about the movie plot. Don't worry, I won't spoil it here :)
College-graduate Daniel (Josh Peck) gets dumped by his girlfriend and moves to Los Angeles to find his place there as a writer. He rents an apartment from the very helpful José (Amaury Nolasco) and tries to get over his Ex. Later on, Daniel meets Seth (Finn Wittrock) in a local bar. He is the flamboyant leader of a group of friends - one of them Daniel's old friend Ella (Zelda Williams). Seth seems to have all the answers to Daniel's questions and offers him his help for the best possible start in LA. The new friendship ends abruptly when Daniel falls in love with Ella's sister Talya (Aubrey Peeples). What's really behind the glitter curtain? Why does Seth's boyfriend Mack (Robbie Kay) leave the group in a mad rush and why is Talya treating Daniel so dismissively? And what lies behind the machismo of José's friends?
Locating Silver Lake comes up with an outstanding cast, most notably Finn Wittrock's performance which surpasses all my expectations.. Like no other Wittrock manages to breathe a soul into Seth's controversial key character. It should not be forgotten to mention the fabulous movie score composed by Harlan Silverman. An insider tipp for music enthusiasts! The movie is definitely a must-watch - not only for the fans of indie movies! You can watch it via iTunes, Amazon, Vudu and more!
Order the DVD here via Amazon: https://www.amazon.com/dp/B07RG2TC3T/ref=cm_sw_r_tw_dp_U_x_WR90CbKHC01WY
The cast includes Josh Peck, Finn Wittrock, Aubrey Peeples, Amaury Nolasco, Valerie Cruz, Zelda Williams, Robbie Kay, Dan Lauria and many more.
Writer/director: Eric Bilitch
Producers: Doug Bilitch, Deborah Del Prete, Annet McCroskey, David Polemeni, Monica Raymund, Daryn Simons, Finn Wittrock, Ronald Zamber
Composer: Harlan Silverman
Production companies: Cohesive Entertainment Group (CEG), Coronet Films
Distributor: Gunpower & Sky
Interview with Eric Bilitch: www.peek-a-boo-magazine.be/en/interviews/eric-bilitch-2018/