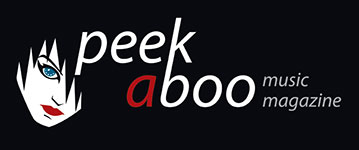 like this news item
---
---
On the fourteenth-of-December 1979 The Clash reached the pinnacle of their creativity with a release which still echoes not only in music but in society, a sprawling double-album which is still relevant as the band crossover the divide between Rock and Punk.

Joe Strummer channels the chaos of the apocalypse directly into the snarling opener, his venomous-vocal line, with a solid belief in every phrase he spits out;
"London calling, now don't look to us
Phony Beatlemania has bitten the dust".
This is the perfect opener, the mindset and mood is laid out from the start, Strummer uses an almost clairvoyant warning to us of the decay that is coming;
"The ice age is coming, the sun is zooming in,
Meltdown expected, the wheat is growin' thin".

Following this with the psycho-billy rampage of "Brand New Cadillac", a cover of the Vince Taylor classic and used here as a two-minute bolt of energy.
The new-found reggae and dub sound The Clash started to experiment with found its way onto the album in "Rudie Can't Fail", whereas "Spanish Bombs" takes the bombing of hotels in the Costa Brava combined with echoes of the Spanish Civil War and in Strummers hands it becomes the setting for an all out rocker.

A very varying scope on society appears throughout the record, themes of consumerism and over-commercialism is attached on "Lost In The Supermarket", the divide in social standings all come under appraisal, alienation and the effect on the human psyche. Similar to this is "Clampdown", the effects of economic-capitalist ideas on the youth, The Clash never lost their punk-spirit, their ideals, all was very much intact even if the music became more refined:
"We will teach our twisted speech
To the young believers
We will train our blue-eyed men
To be young believers".
Even the Paul Simonon composed and sung "The Guns Of Brixton" is a classic, the reggae-fused song pre-dated the Brixton Riots but already took its story from the movie 'The Harder They Come' which dealt with the Brixton-born son of Jamaican immigrants who gets gunned down by police.
There is a cut at the older generation of rock-stars in the incendiary "Death Or Glory", those rockers who swore they'd rather die than get old, whereas the rock-steady based "Revolution Rock", which was originally the albums closer is an exuberant number of pure adrenaline;
"Everybody smash up your seats
And rock to this brand new beat
This here music mash up the nation
This here music cause a sensation".
The closing album-track "Train In Vain" after release as a single became the first Clsh song to break the U.S top-thirty, the Mick Jones sung track with a title which is slightly obscure, more to do with the rhythm sounding like a train, although it got the added on (Stand by me) title on that American single.
Across the 'London Calling' album there are nineteen-tracks of killer without filler, an accomplishment for an album of its length, with the instantly recognizable cover it became an instant success which still reverberates thirty-nine years later.

Tracklist
London Calling
Brand New Cadillac
Jimmy Jazz
Hateful
Rudie Can't Fail
Spanish Bombs
The Right Profile
Lost In The Supermarket
Clampdown
The Guns Of Brixton
Wrong 'Em Boyo
Death Or Glory
Koka Kola
The Card Cheat
Lover's Rock
Four Horsemen
I'm Not Down
Revolution Rock
Train In Vain

DISCOGS