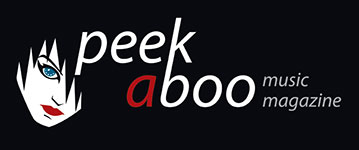 like this news item
---
---
Formed in August 1991 by Simon Treen, Neil Ash, Simon Manning and Pete Finemore and taking their name from a song by The March Violets, The Stun debuted at 'The Crypt', Hastings shortly after recording their first demo tape 'Elegance'. Later appearing in Mick Mercer's second Gothic Rock book which boosted their popularity and gained them some much needed publicity.
After recording 'Elegance' Treen left the band and the group moved towards the use of a drum machine.
The band supported the popular goth rock bands Nosferatu & Rosetta Stone on their UK tours and released demo tapes 'Choices', 'Monochrome I' and 'Monochrome II' using the profits to release a self financed 12" single, 'Hollow'. The group secured a recording contract with Cleopatra Records and in 1994 released their first album "Tourniquets of Love's Desire".
After a break of 17 years, Children on Stun played a surprise sell-out reunion gig at the O2 Academy2 in London on 15th May 2015 and announced the band would be reforming to write new material.
On the 4th of July 2015 Simon Manning sadly passed away in his sleep.
After their tragic loss the band played two charity events for heart disease research in memory of Simon, both held on his birthday. Long term friend and Simon's previous band-mate, Stuart Harper, filled in on guitar. A signed limited edition CD ' Dancing with Mr Punch' is released and the following year 'This Sideshow Burlesque' to further raise funds. Following Stuart's departure from the band, Gordon Young (Dream Disciples, Seraphin Twin), stepped in to play guitar.
Today the group is signed to the label 'Armalyte Industries', home of Cubanate, Chris Connelly [RevCo, Ministry].
Their brand new EP Echoes is released today 15th March 2019. A series of live dates have been announced to coincide, including the legendary 100 Club in London with Nosferatu.
Echoes Tour
Leeds 16/3 @ Carpe Noctum with Nosferatu & Momento Mori
London 17/3 @ 100 Club with Nosferatu
Berlin 23/3 @ Dark Spring Festival
Edinburgh 20/4 @ Bannermans with Berlin Black
Nottingham 21/4 @ Chameleon Arts Cafe with Glass House museum & Rain children
We have 5 copies of Echoes to give away amonst our readers! Go here to enter the raffle competition!