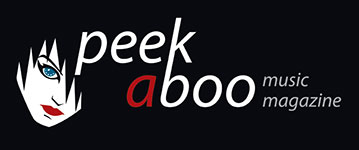 like this news item
---
On this day, 42 years ago, Joy Division recorded their very first EP, 'An Ideal for Living'!
14th of December 2019, 00:45
---
On this day, 14th December, it is exactly 42 ago that Joy Division recorded their very first EP An Ideal for Living (14.12.1977). In fact by the time of these recordings the band was still called Warsaw. It was released the year after on 3rd June 1978 by the band's own label, Enigma, shortly after the group changed its name from Warsaw to Joy Division. The EP was recorded at Pennine Studios in Oldham and self-financed by the band on a budget of £400 (+/-€ 450).
The original 7" version of An Ideal for Living (1000 copies) was sold out by September 1978 and was subsequently followed by a 12" version on 10th October on the band's own Anonymous Records label. All four tracks were re-released on the 1988 singles compilation, Substance.
The cover has a black-and-white picture of a Hitler Youth member beating a drum, which was drawn by guitarist Bernard Sumner. The cover design, coupled with the nature of the band's name (Joy Division was the name from the sexual slavery wing of a Nazi concentration camp mentioned in the 1955 novel House of Dolls) fuelled controversy over whether the band had Nazi sympathies. When the EP was re-released on 12-inch vinyl, the original cover was replaced by artwork featuring scaffolding.
The EP has an overall more punk-rock sound than towards the post-punk/new wave sound that their future releases would get. Founding members Hook and Sumner acknowledged forming the band inspired by and after witnessing a Sex Pistols concert.
An Ideal For Living (Track listing)
"Warsaw" – 2:26
"No Love Lost" – 3:42
"Leaders of Men" – 2:34
"Failures" – 3:44
Today, the original 7" pressing has become an expensive collectors' item and copies have been traded on the internet for over € 2,700!