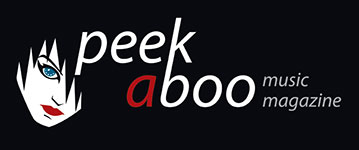 like this news item
---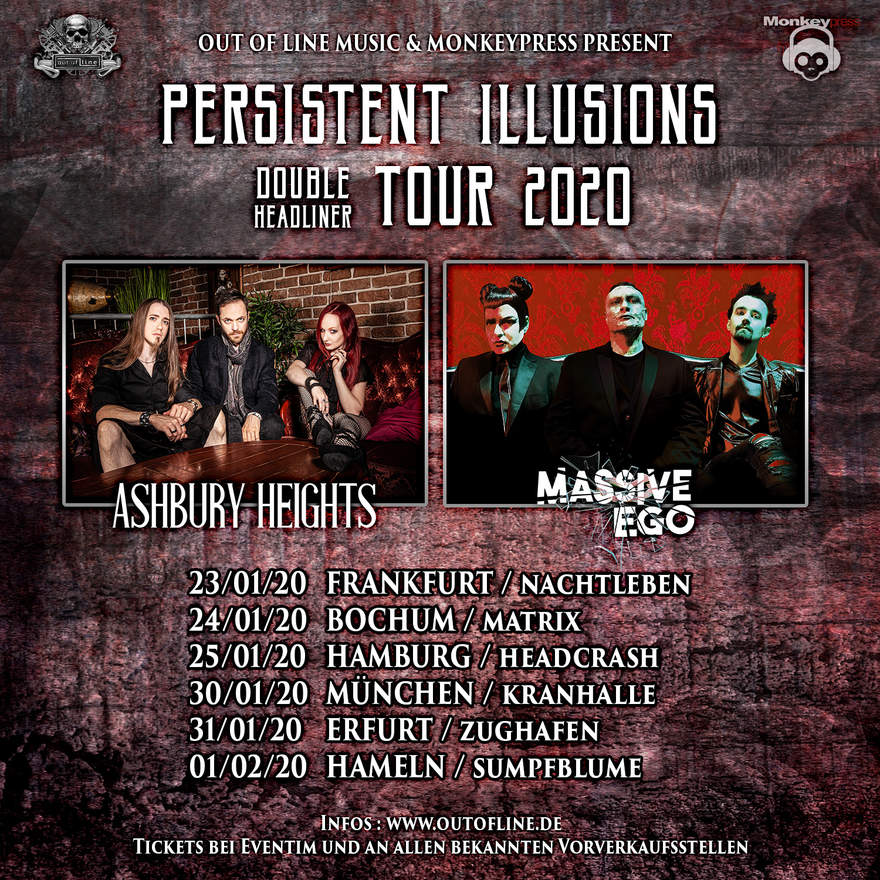 Out Of Line presents: Persistence Illusions Tour featuring Ashbury Heights & Massive Ego
28th of November 2019, 17:16
---
They became an integral part of the Future Pop scene. They played the big festival stages of M'era Luna, WGT, Amphi and Out Of Line Weekender and both were convincing as Blutengel support. THEY are Ashbury Heights and Massive Ego – going on a dream team double headliner tour.
With their current album "The Victorian Wallflowers", Ashbury Heights proved that they were able to further improve their skill of writing super-catchy melodies. Massive Ego marked their spot with "Church For The Malfunctioned", a fire starter of melodies sticking in your head with a very unique character.
Being united on one tour, both bands will spur each other on taking their colourful performances to the max. And if this was not enough, Ashbury Heights will have a very special highlight: original member Yasmine will be taking over the female vocals, making the Persistent Illusions Tour something really special. So be there, because these evenings will be unforgettable!
Thu, 23/01 Nachtleben, Frankfurt
Fri. 24/01 Matrix, Bochum
Sat. 25/01 Headcrash, Hamburg
Thu. 30/01 Kranhalle, München
Fri. 31/01 Erfurt - Zughafen
Sat. 01/02 Sumpfblume, Hameln