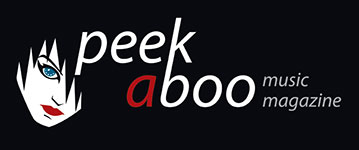 like this news item
---
---
We still have two headliners to announce for this year's BIMfest, so let's hear that drum roll....
One of these headliners was initially planned to perform on the 2017 BIMfest edition but sadly had to cancel last minute due to health problems of one of their members. We are talking about the British electro-punk-rockers of The Cassandra Complex who, by the way, already presented a very energetic show to the BIM audience back in 2008.
The other headliner is Die Krupps! For everyone who thinks that these Germans have said goodbye to the world of EBM music due to their present and evolved style, there is some great news: Jürgen Engler and co have pledged to perform an exclusive and purely electronic live-set on BIMfest 2019!
Fans, therefore, will be delighted to be able to hear some of their greatest songs, taken from classic Die Krupps albums such as Volle Kraft Voraus (1982) in their almost original form. Also some of the newer Die Krupps songs will be given an old school treatment for this occasion!
Furthermore, BIMFEST, like always, has a very varied line-up with other great acts like Enzo Kreft, Zweite Jugend, Raderkraft, Rein, Sturm Cafe, Motor! K, Torul, Fïx8: Sëd8 and The Devil And The Universe.
To hope to see 'One million (th) happy customer (s)' at BIMFEST would, of course, be slightly exaggerated, but there will be a lot of people who will conclude "Lärm Macht Spass" when seeing this bill! Let's join the rhythm by machines at BIMfest 2019!