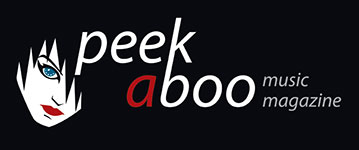 like this news item
---

---
Over 30 years after making their debut, legendary industrial post-punk band The Cassandra Complex have finally rereleased their classic self-produced first album Grenade in a newly remastered version on digital streaming and download services.
The Cassandra Complex are based around the nucleus of principal songwriters Rodney Orpheus (vocals, computer) and Andy Booth (guitar, keyboards), with the addition on this album of John Marchini (bass, saxophone), Keith Langley (percussion) and Jez Willis (bass, keyboards) [the last of whom would later go on to form Utah Saints].
"I had started off listening to a bunch of early 70s synth rock stuff , like Kraftwerk, Hawkwind, Suicide, Can, and Bowie's Berlin albums, then got into early industrial acts like TG and Cabaret Voltaire, and combined that with punk influences we loved like Buzzcocks, Joy Division, and Gang of Four," says Orpheus, the Northern Ireland-born singer of the band. "We ended up with a synthesis of all of those disparate elements on a record that sounded quite unlike anything else around at the time, especially on the UK scene."
Despite getting little reaction in their homeland, the album quickly achieved critical and commercial success in the growing goth/alternative music scene in Europe, selling over 20,000 copies for their small independent label, with the band doing multiple sold-out tours in support of it.
"We were never really happy with the version that came out on the original record. At the time we just didn't have the money or the technology to make it sound the way we envisaged it," says Booth, "But now we can finally release it the way it sounded in the studio when we recorded it."
In recent years, both Orpheus and Booth have become significant players in the background of the modern music biz: Orpheus as a producer and technology designer, and Booth as a music lawyer. However in 2019 they have once more been touring successfully with The Cassandra Complex, playing to thousands of fans at festivals in Germany, Belgium, and Spain.
http://cassandracomplex.co.uk/
On 13 December 2019 The Cassandra Complex will perform an exclusive and full-length show at the renowned Belgian Independent Festival (BIMFEST). Click here for more info!