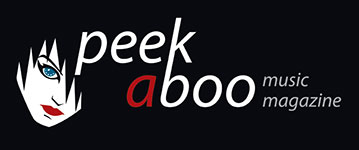 like this news item
---
The Joy Thieves Sign To Armalyte Records And Announce 'THIS WILL KILL THAT' EP
20th of June 2019, 11:16
---
MINISTRY'S CHRIS CONNELLY FEATURES ON THE BAND'S DEBUT RELEASE, DUE OUT ON 28 JUNE 2019.
Chicago-based Industrial Rock supergroup The Joy Thieves have joined forces with the UK's leading alternative label Armalyte Industries and will be releasing their 'This Will Kill That' debut on 28 June 2019.
With over 30 active members, The Joy Thieves ever-growing, shape-shifting line-up includes current, former and touring members of Ministry, Stabbing Westward, Revolting Cocks, Pigface, Marilyn Manson, The Dead Boys, Blue October, Chant, Cocksure, The Lords Of Acid, Skatenigs, My Life With The Thrill Kill Kult, Mary's Window, Machines Of Loving Grace and more. The Joy Thieves' sound consists of huge, memorable riffs combined with dangerous, industrial strength punk invective that easily rivals Killing Joke at their finest.
Commenting on the newest addition to the Armalyte roster, the label's head of A&R, Giles Moorhouse, explains; "To us, it feels as though The Joy Thieves transcend the traditional notion of what a "supergroup" can be. Rather than a potential car-crash of colliding agendas and egos, The Joy Thieves sound like a finely-honed collective with the singular purpose of kicking your arse whilst lodging themselves firmly in your brain. 'This Will Kill That' is just the beginning, and we're massively excited to unleash their spectacular debut on the world."
'This Will Kill That' Tracklist:
1. Joy Thieves
2. This Will Kill That
3. Chemical Dreams
4. Tempting the Flames
5. Violent Lucidity
6. Honeycomb and Silk
"I wanted to do something big. When I saw how tall Dan (Milligan) is, I knew it was the right project for me. Also I hate Joy." – Marcus Eliopulos
"When Dan asked me if I wanted to be a part of The Joy Thieves, my first visceral reaction was 'Absolutely not. No way in Hell." To this day I stand by that statement. It was horrible working with him and Matt Clark this first time around, and I cannot wait to repeat that miserable experience." – Howie Beno
"Dan and Matt (Clark) had apparently been stalking me in my early days, while I was involved in various groups that they thought were really amazing – Machines Of Loving Grace, Stabbing Westward, Two Jacks and a Jill, and Pigface. Many have said this. Good people. Dan and Matt thought some of these bands were probably the best bands ever. Many people think this, important people in the industry. So Matt bribed me to do a "session" at his "studio", in "Austin, Texas", which was really just a ploy to get me to track something for Dan, while I was there anyways. And then we fell in love." – Dave Suycott