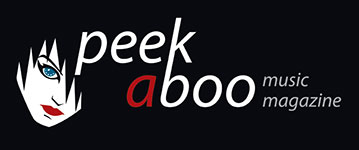 like this news item
---

---
On November 14th 1989, Ministry released its fourth studio album The Mind Is a Terrible Thing to Taste on Sire Records. The music on this album took a more aggressively industrial guitar-driven direction. Jourgensen's inspiration by trash metal bands would from now on be clearly audible on Ministry's subsequent releases.
As with most of Ministry's work, the album's lyrics deal mainly with political corruption, cultural violence, environmental degradation, nuclear war, drug addiction, and insanity.
Jourgensen says that despite the album being a fan favorite, it is not among his personal favorites because of the condition he was in at the time; he was heavily into drugs during recording and had a poor relationship with his bandmates. In one instance, he chased bassist Paul Barker around the studio with a chair and hit him on the head with it because he "couldn't stand him anymore". Bill Rieflin and Chris Connelly instead attributed the album's sound to the band's interest in technology.
Rieflin later cited 'So What' as the only track to feature two musicians in the studio at the same time.
After playing with the band on The Land of Rape and Honey's tour, Dave Ogilvie also collaborated on this album. The New York-based rapper K-Lite sang vocals on 'Test'.
The Mind is a Terrible Thing To Taste
01. Thieves 5:02
02. Burning Inside 5:20
03. Never Believe 4:59
04. Cannibal Song 6:10
05. Breathe 5:40
06. So What 8:14
07. Test 6:04
08. Faith Collapsing 4:01
09. Dream Song 4:48